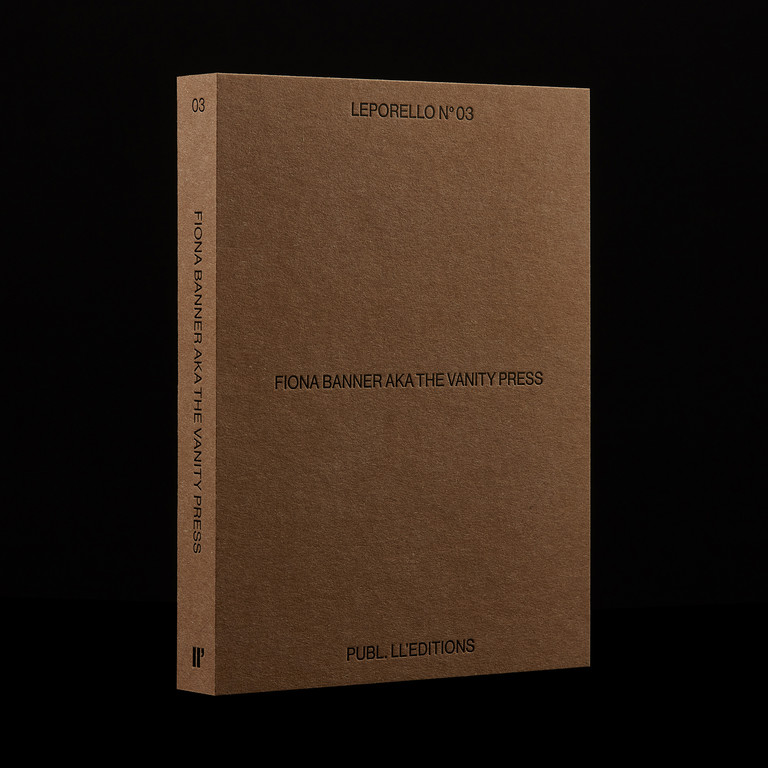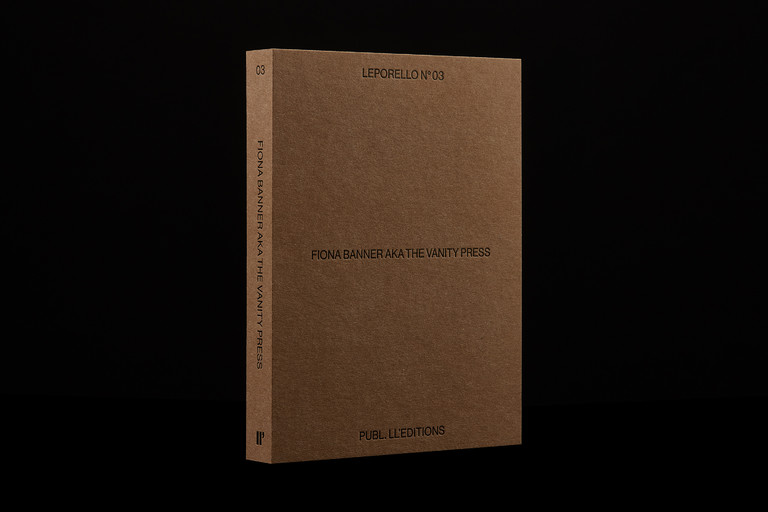 Now available for pre-order.
The third volume of ll'Editions new Leporello Series; a series of artist's book in accordion format in collaboration with internationally renowned artists. Consistent in format, each publication in the series is an accordion fold of ten panels (recto). The leporello is housed in a hot-foiled rigid box, made in a bespoke quality of board.
Fiona Banner aka The Vanity Press explores gender, collections, and publishing through a practice spanning forms as varied as drawing, sculpture, performance, and moving image. in 2002 she was shortlisted for the turner prize. In 1997 she started her own publishing imprint The Vanity Press, which has been the backbone of her work ever since.
Each volume is limited to 250 copies. Shipping for pre-orders of this volume begins in the end of May.
ALL PRE-ORDERS ARE SHIPPED WITH A COMPLIMENTARY SELECTION OF POSTCARDS.