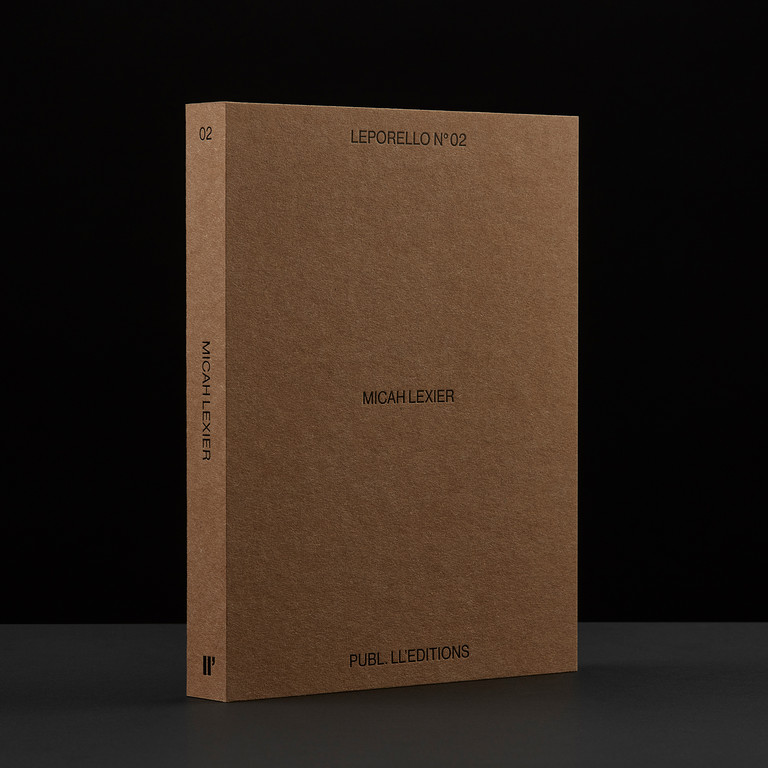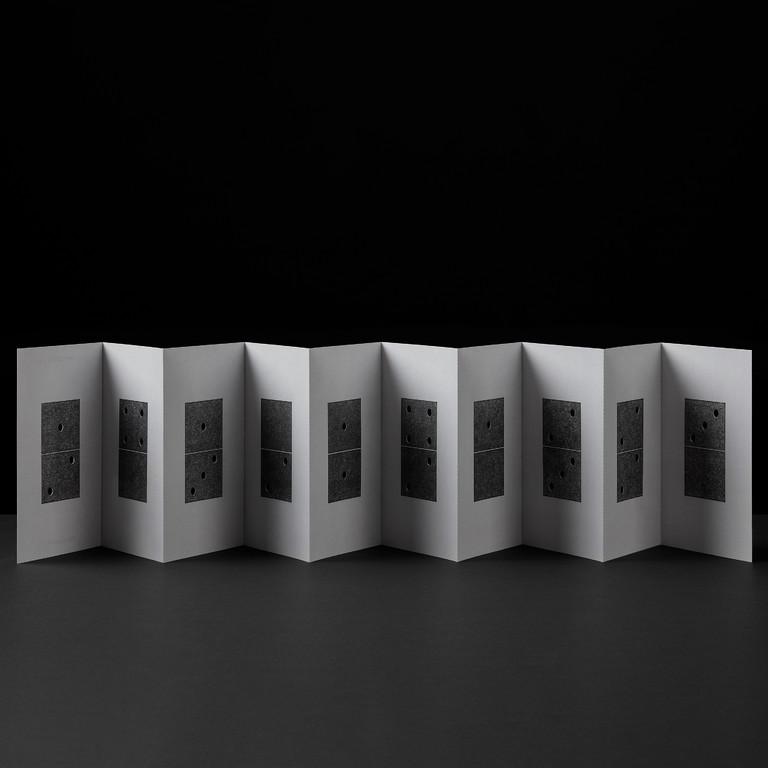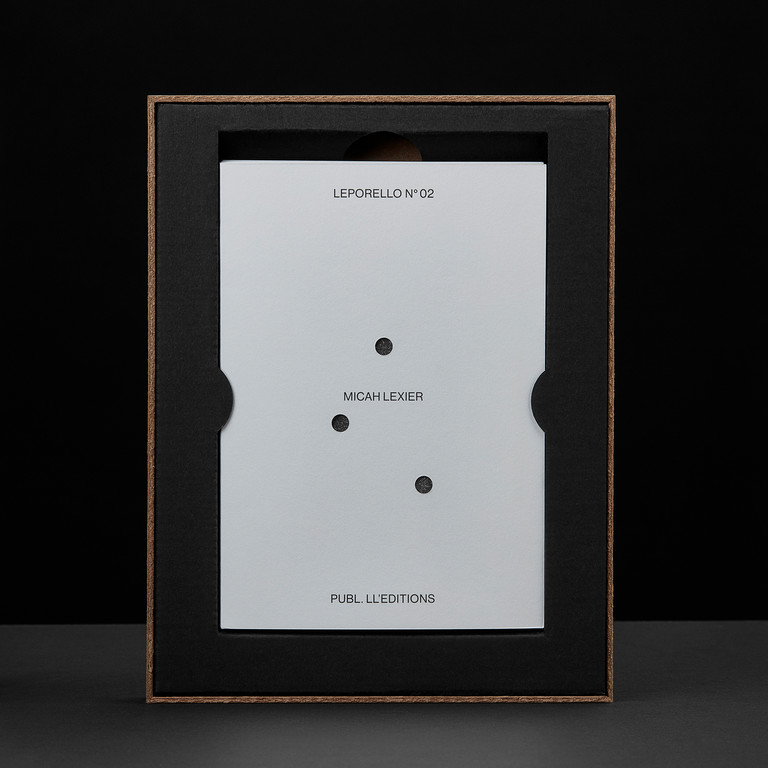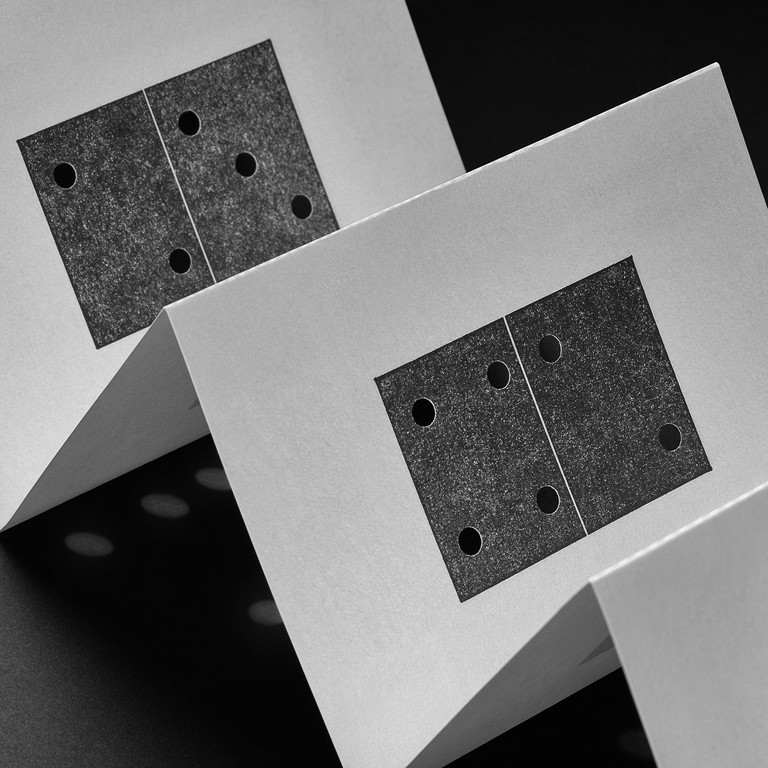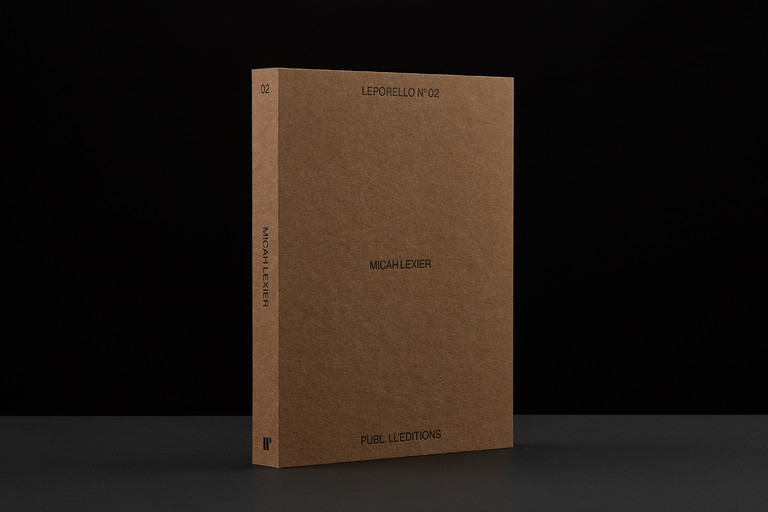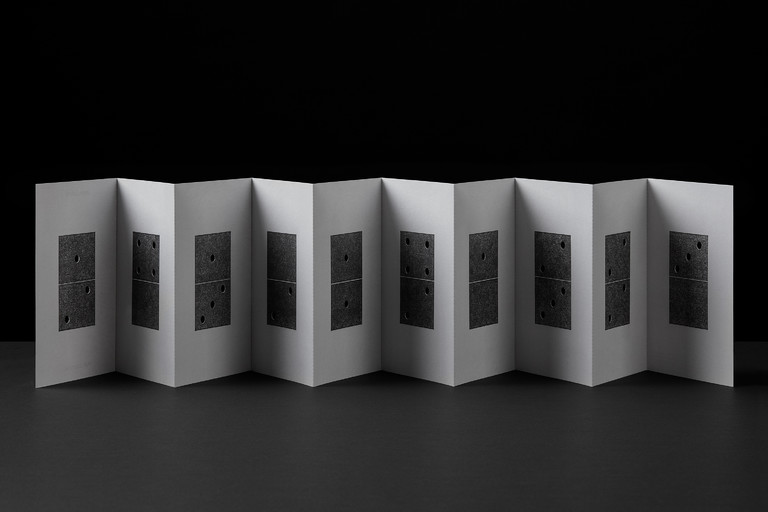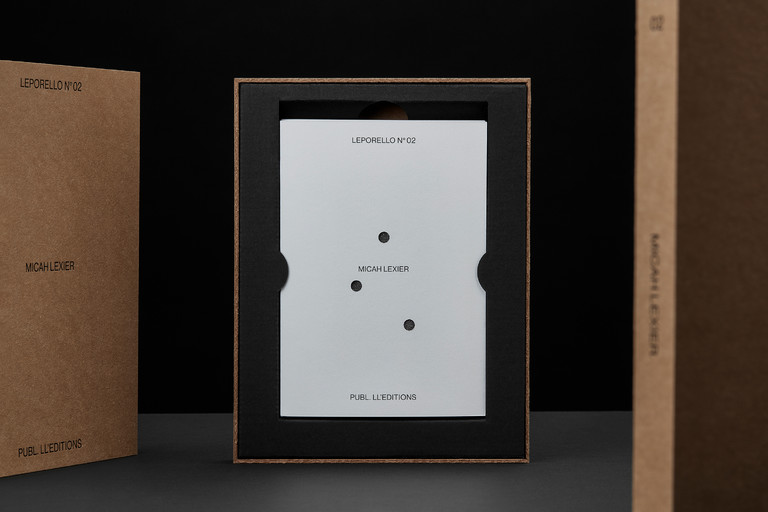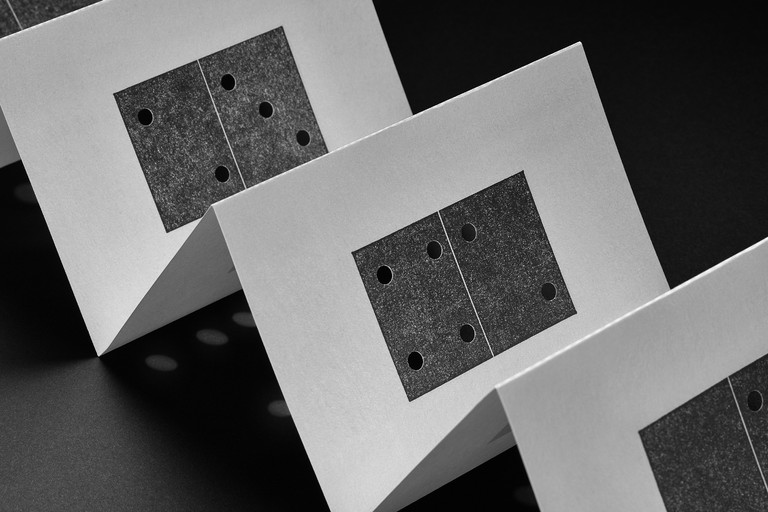 A number of years ago Micah Lexier purchased a small paperback publication about the game of dominoes. The very end of the book consisted of a series of pages that reproduced a complete set of twenty-eight domino tiles. The images were printed on right-hand pages, four to a page, while the left-hand pages were blank. The idea was that you were supposed to cut these images out of the book and glue them to empty matchboxes to create your own do-it-yourself set. That sequence of pages, combined with the quality of their reproductions, was the inspiration for Lexier's leporello. To that, he added two favourite print techniques – perforations and die-cut holes – to create a set of ten domino tiles. Lexier chose the denomination of each tile and its order in the leporello so that none of the thirty-four die-cut holes line up with each other, allowing each hole to be misread as a printed white domino dot.
For The Leporello Series, LL'Editions has invited a select group of international artists to contribute. Each artist is given carte blanche, restricted only by the accordion format and its ten panels (recto). To date, participating artists include (in order of appearance) Heimo Zobernig, Micah Lexier, Fiona Banner aka The Vanity Press, Ryan Gander, Shannon Ebner, Maurizio Nannucci, Karl Holmqvist and Jonathan Monk.
Inhabiting a space between book and paper sculpture, the Leporellos are printed on delicate Mohawk Superfine Eggshell paper. Each volume in the series is limited to 250 numbered copies and come in a bespoke rigid box, with the title hot foiled both on its front and on its spine, allowing it to sit comfortably in a bookshelf when not on display.
biography
Micah Lexier is a Toronto-based artist whose activities include making, collecting and organizing. He has a deep interest in measurement, increment, found imagery and display structures. Lexier's projects range in scale from limited edition multiples to massive public sculptures. He has presented over 100 solo exhibitions, participated in more than 200 group exhibitions and has produced a dozen permanent public commissions. In 2013 The Power Plant Art Gallery in Toronto hosted a fifteen-year survey exhibition of Lexier's work entitled One, and Two, and More Than Two and in 2015 Lexier was honoured with a Governor General's Awards in Visual and Media Arts. Lexier has produced dozens of publications including I'm Thinking of A Number, a 30-year survey of Lexier's ephemera, published by the Press of the Nova Scotia College of Art & Design, and Call Ampersand Response, a 392-page bookwork made in collaboration with Michael Dumontier, which was published this year by Lars Mülller Publishers. Lexier's work is in numerous public and corporate collections including The British Museum (London, England), the Contemporary Art Gallery (Sydney, Australia), and The National Gallery of Canada (Ottawa). Lexier is represented by Birch Contemporary, Toronto.