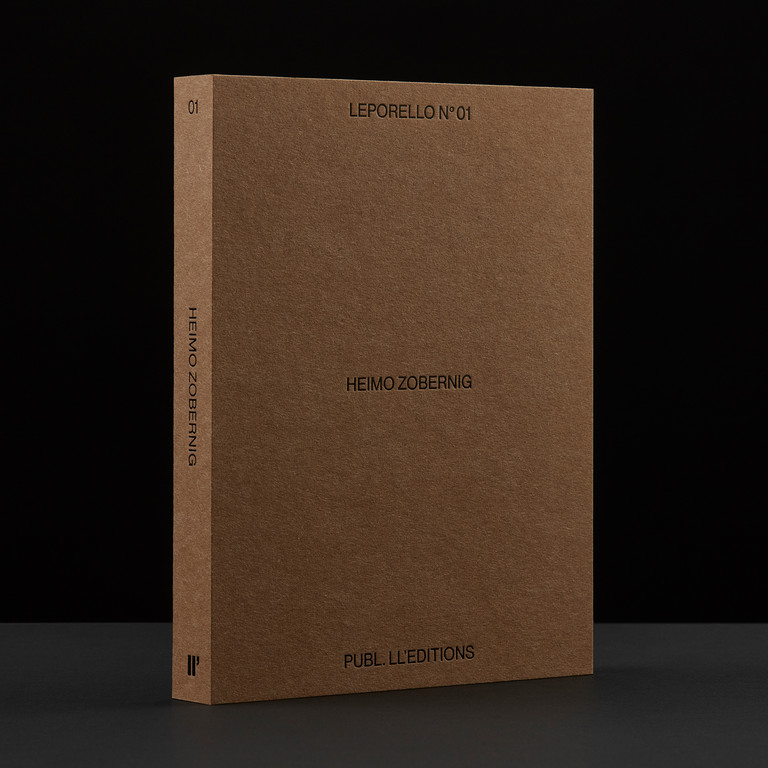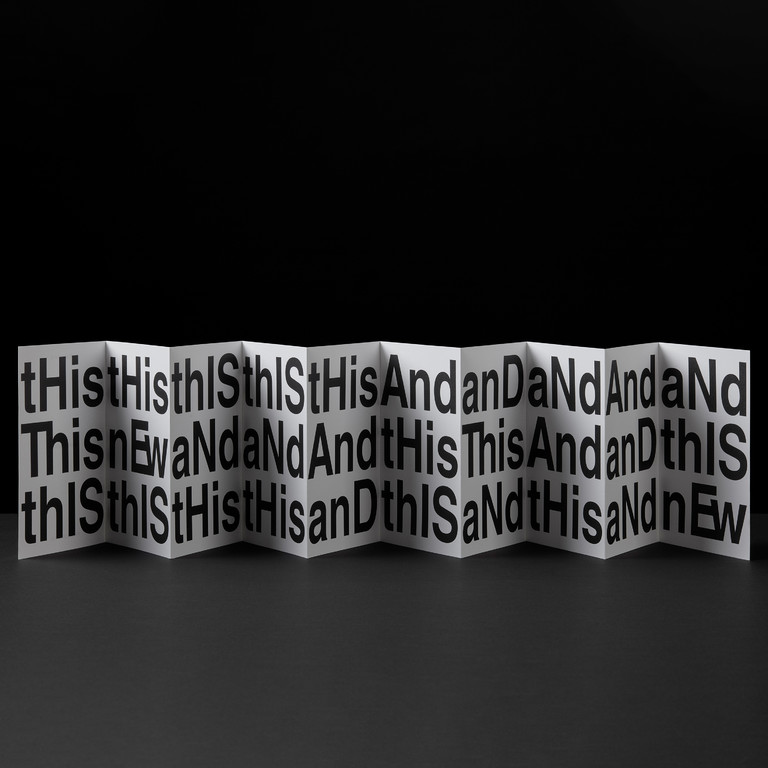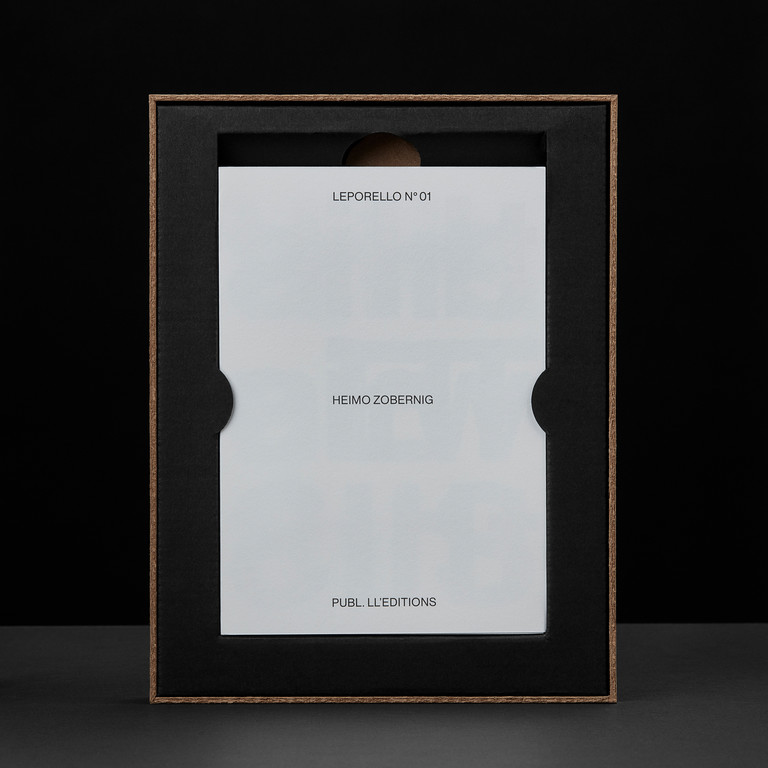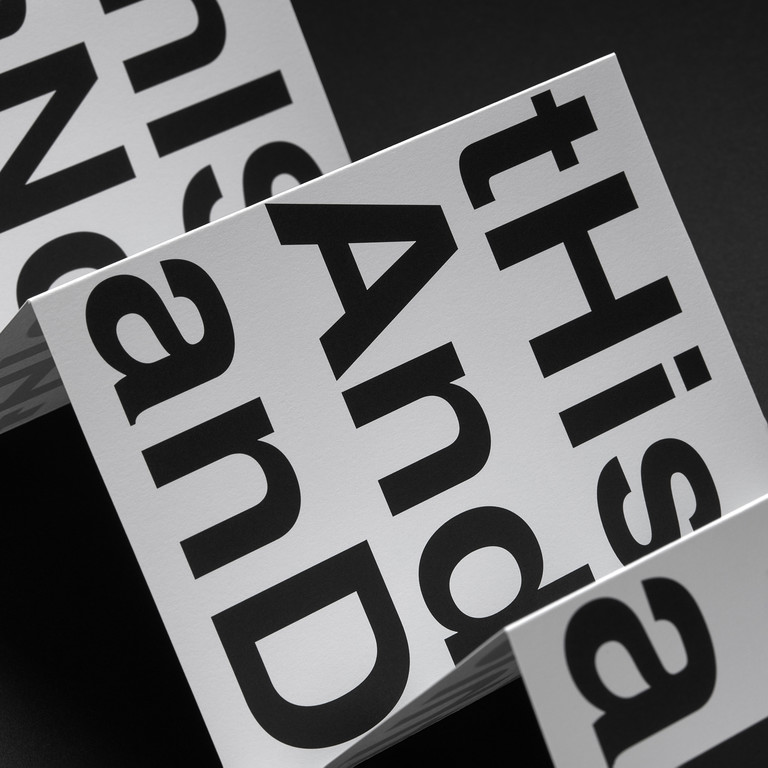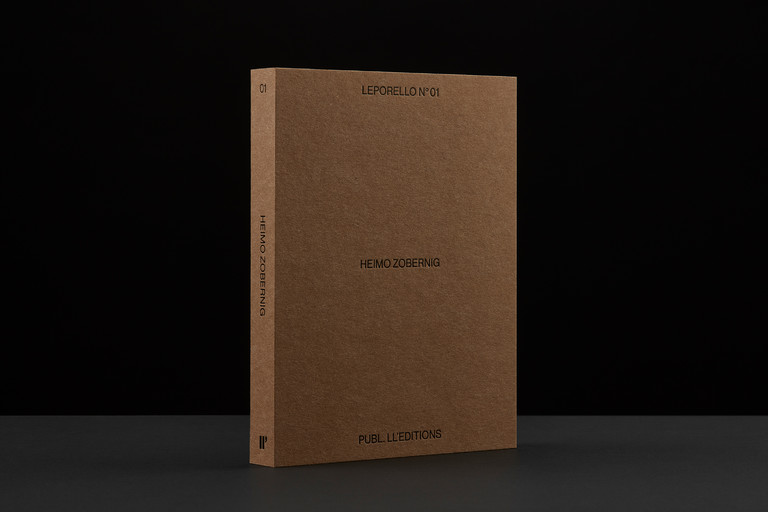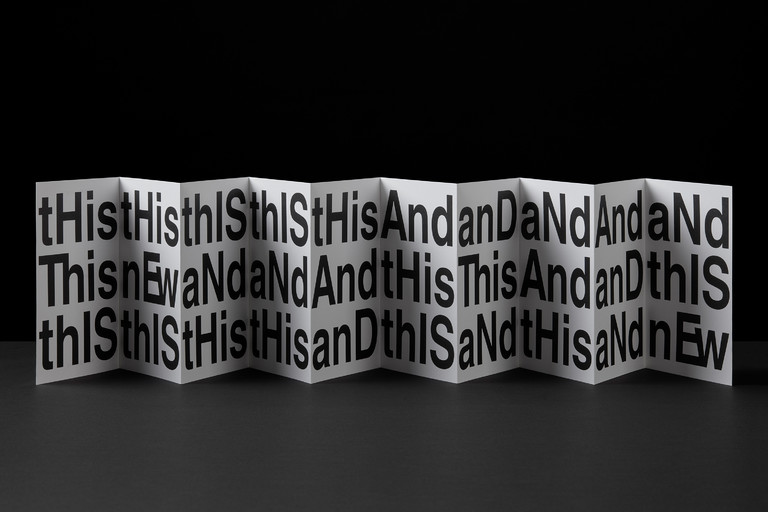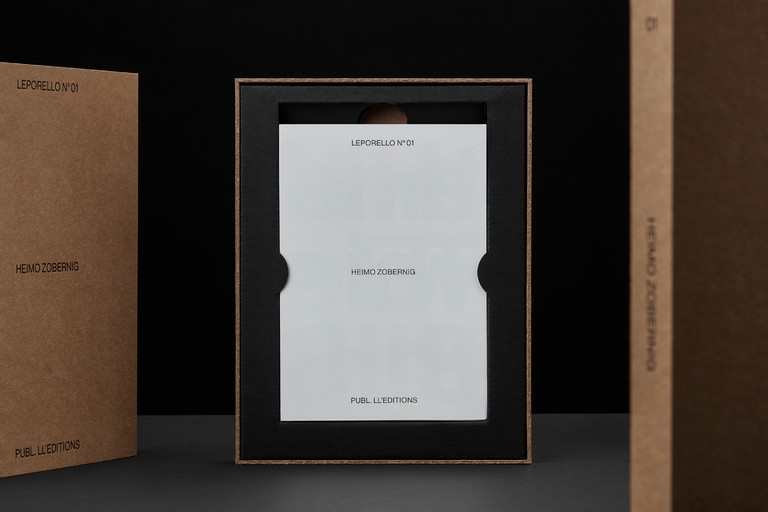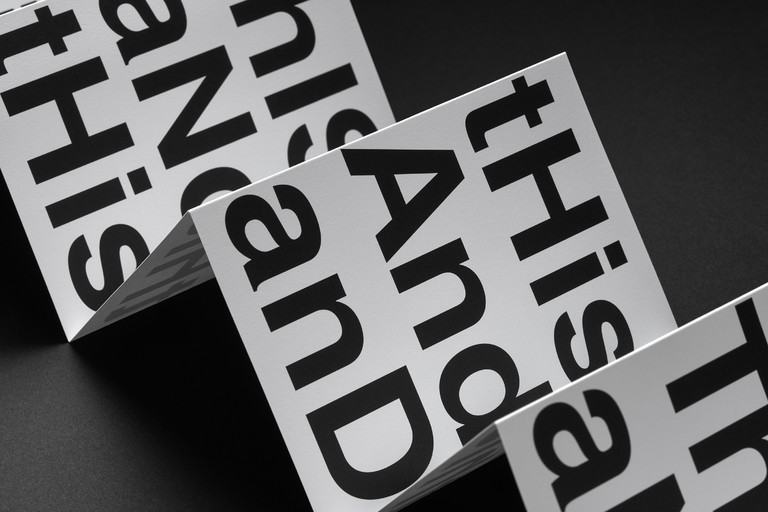 For the first volume in The Leporello Series, Vienna based artist Heimo Zobernig makes optimal use of the accordion format, allowing rhythmic wording and typography to seamlessly transcend from individual words and phrases to shapes and structure. Repetition plays an integral role as the borders between the conjoined pages blur.
For The Leporello Series, ll'Editions has invited a select group of international artists to contribute. Each artist is given carte blanche, restricted only by the accordion format and its ten panels (recto). To date, participating artists include (in order of appearance) Heimo Zobernig, Micah Lexier, Fiona Banner aka The Vanity Press, Ryan Gander, Shannon Ebner, Maurizio Nannucci, Karl Holmqvist and Jonathan Monk.
Inhabiting a space between book and paper sculpture, the Leporellos are printed on delicate Mohawk Superfine Eggshell paper. Each volume in the series is limited to 250 numbered copies and come in a bespoke rigid box, with the title hot foiled both on its front and on its spine, allowing it to sit comfortably in a bookshelf when not on display.
biography
Heimo Zobernig (b. 1958) is an Austrian artist widely acclaimed for his works in a variety of media, ranging from painting and sculpture to video, performance and site specific installation and design.
Books and posters constitute a significant part of Zobernig's oeuvre, who has engaged with publishing as a way to explore the linguistic aspects of art since 1980. Functioning as a natural extension of his artistic production, Zobernig's output to date includes well over 100 artist's books, catalogues and monographs, and an equal amount of posters.
Zobernig has been the subject of numerous solo exhibitions and his works are held in the collections of a number of notable institutions around the world.
Since 2000, Zobernig is serving as Professor of Sculpture at the Academy of Fine Arts in Vienna, where he also lives and works. In 2016, he was awarded the Roswitha Haftmann Prize in recognition of his sustained and diverse production and compelling body of work.