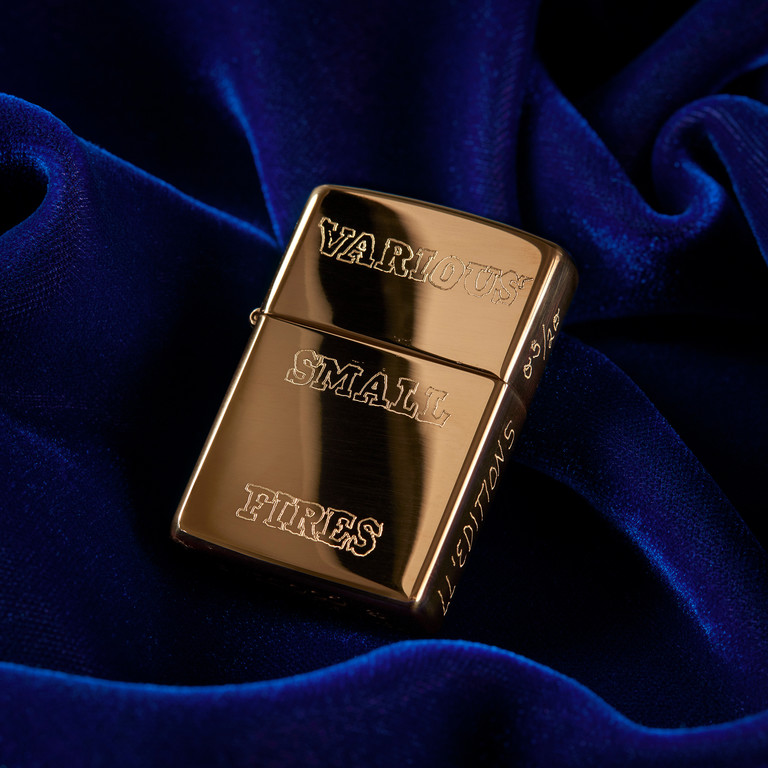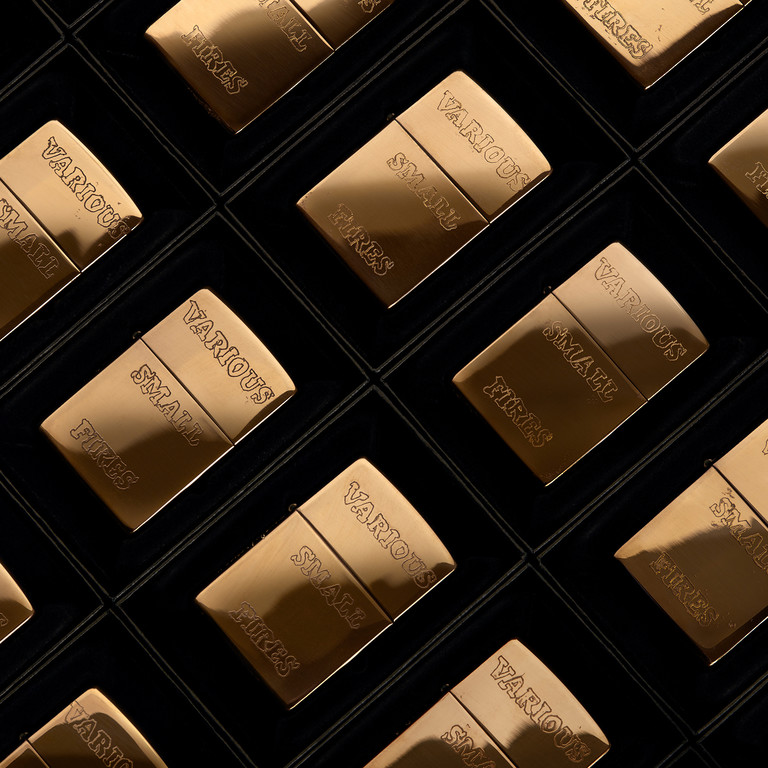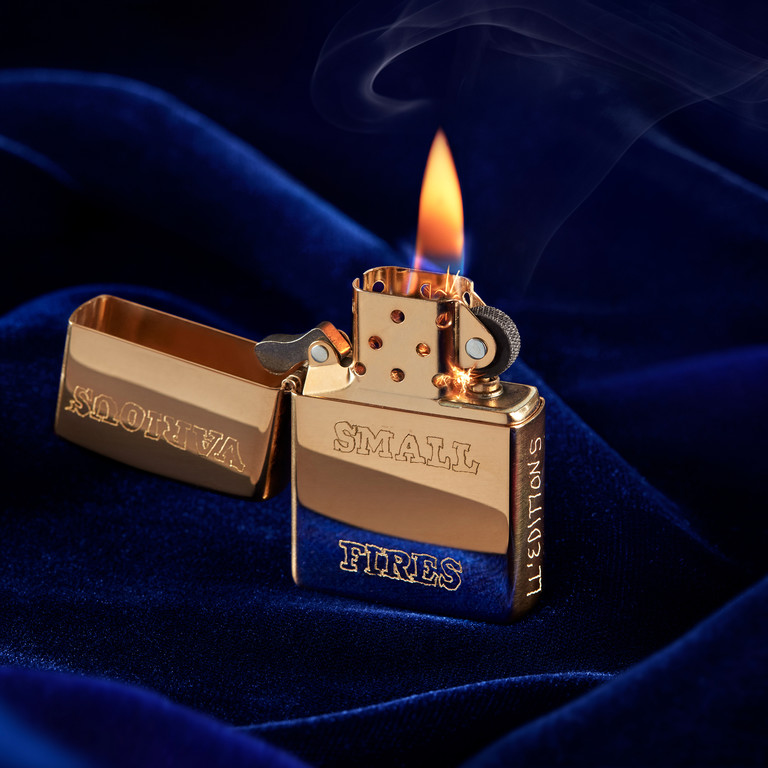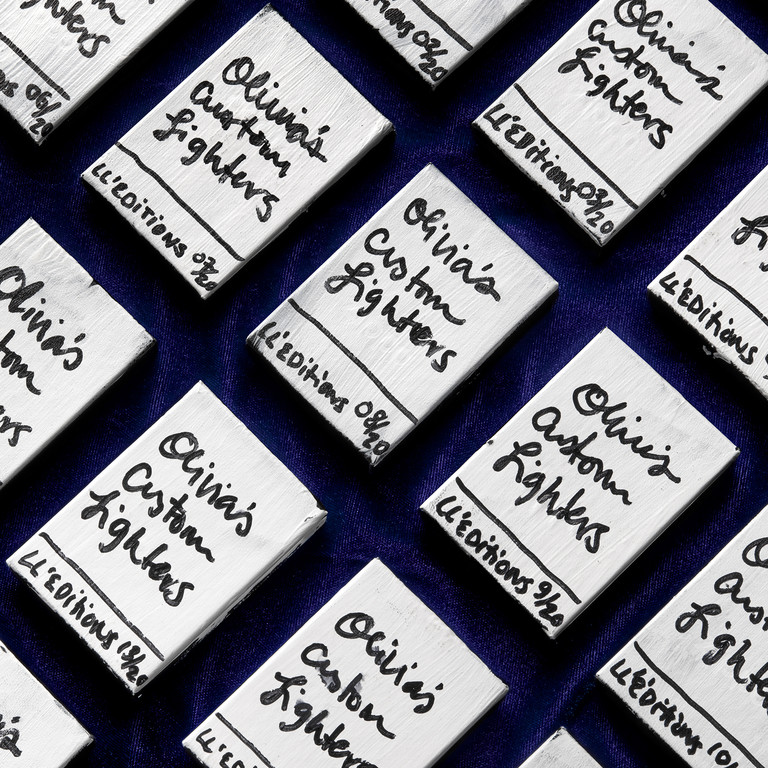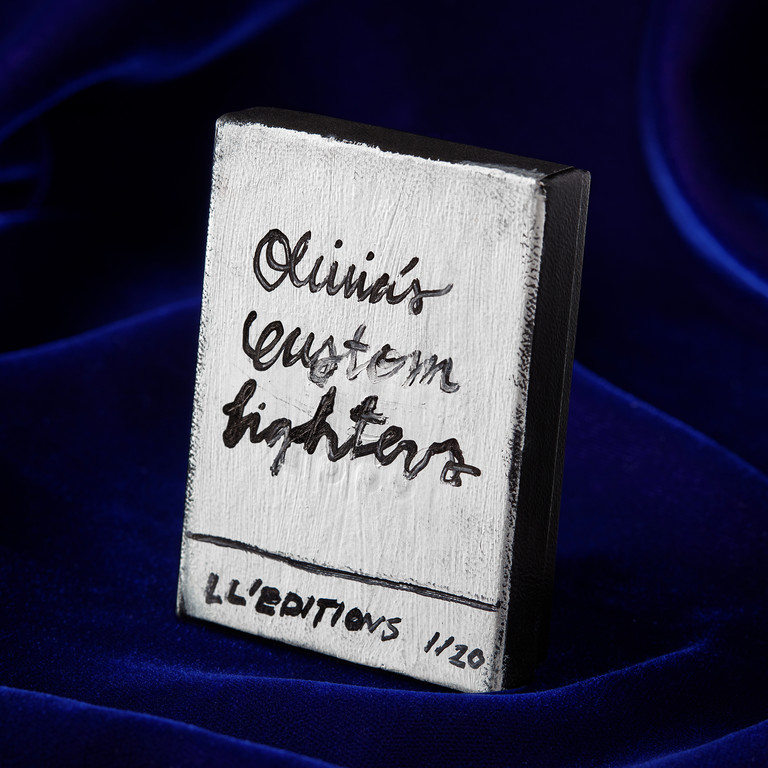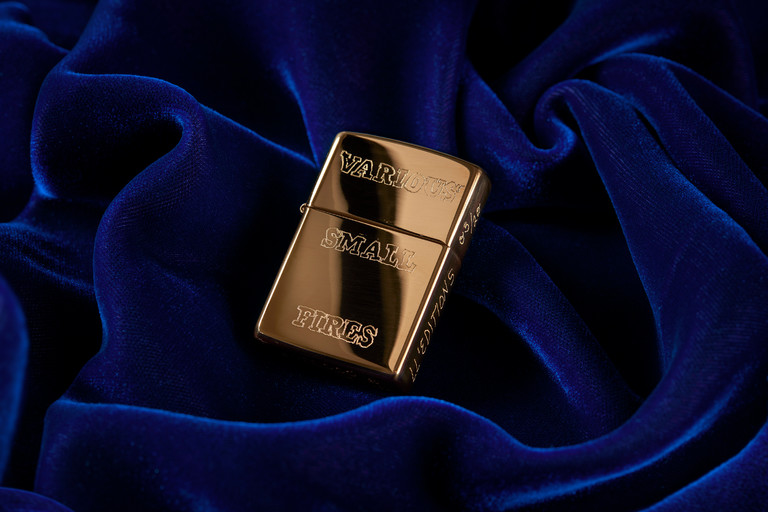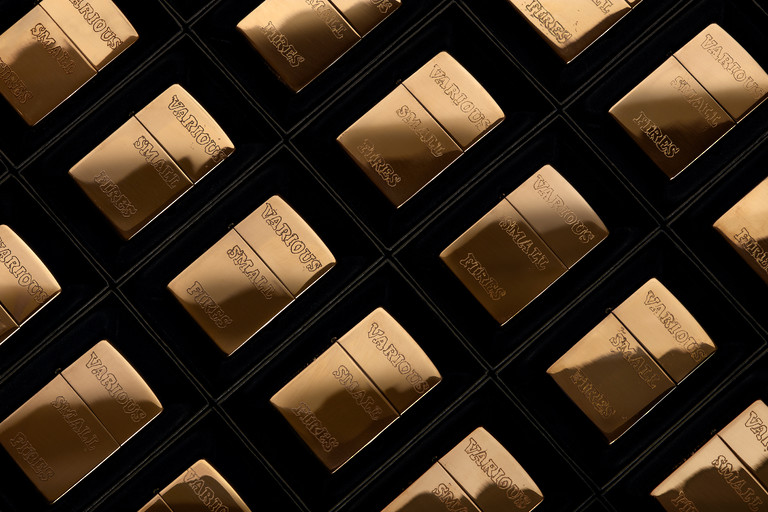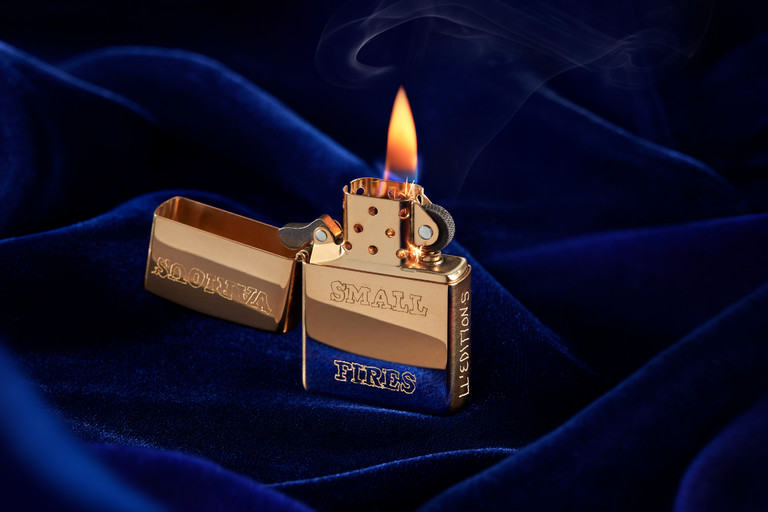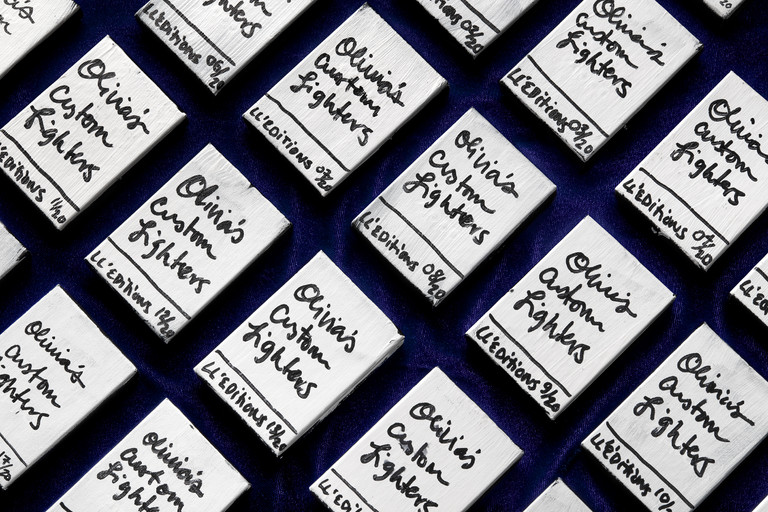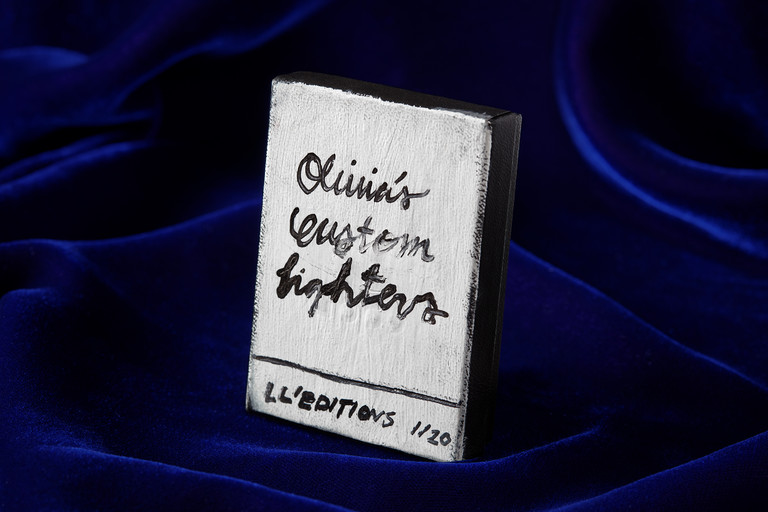 The Zippo™ is the archetypical form of a lighter. It is an object which has obtained pop cultural status, appearing in many films, books and works of art. One such example is Ed Ruscha's artist's book Various Small Fires and Milk (self-published, 1964). The book is Ruscha's second photographically illustrated artist's book, cataloguing a range of flames and a glass of milk. One of these small fires happens to be (you guessed it) a Zippo lighter.
As with many other small, utilitarian objects with a long lifetime, engraving and personalising Zippo lighters has been around for as long as the lighter itself. From the Zippos bearing testimonials of the terrors of war or the mirage like desires of the American soldiers during the Vietnam war, to Don Draper's personalised brass zippo in the television series Mad Men; the Zippo is a constant companion – whether it is used for lighting cigarettes or candles.
Olivia's edition for LL'Editions is a follow-up to a bespoke lighter that was made by the artist for our co-founder, for which the same motif had been requested. After receiving many questions about the lighter, we decided to ask Vander Tuig to make a small edition of 20 lighters for LL'Editions.
The result is in equal parts an homage to Ruscha, with the title of his seminal artist book engraved mimicking its cover, and to the tradition of artist's books. Every order includes a hand engraved original zippo lighter and comes in an original Zippo box, which has been hand painted, titled and numbered by the artist. Each lighter is engraved with 'VARIOUS SMALL FIRES' on the front and 'AND MILK' on the back. The sides of the lighter are engraved with 'LL'EDITIONS' along with its number in the edition on one side, and the artist's signature and year on the other.
Zippo lighters are highly durable and comes with a lifetime free service guarantee from the Zippo company. Because of legal restrictions, the Zippos are always shipped without lighter fluid, which is readily available in most shops selling tobacco, as are replacements fuses and flints.
Please note: These lighters are all engraved by hand. As such, they are all slightly different, and bear markings of the engraving process, such as small scuffs and scratches. Rather than imperfections, these markings should be considered part of the artist's work.
It is not possible to select a specific lighter in the series and each order will be fulfilled at random. Raw brass is a living material. It will acquire a rich patina over time with use.
biography
Olivia Vander Tuig (b. 1991) is an artist and a conceptual producer living and working in Brooklyn, NY. She makes work about the midwest, human cognition, and success.
Olivia's Custom Lighters is an ongoing work started in 2014. It began as a cart on the street, making lighters for passers-by and tourists. In the past six years, hundreds of lighters have been made for people around the world.