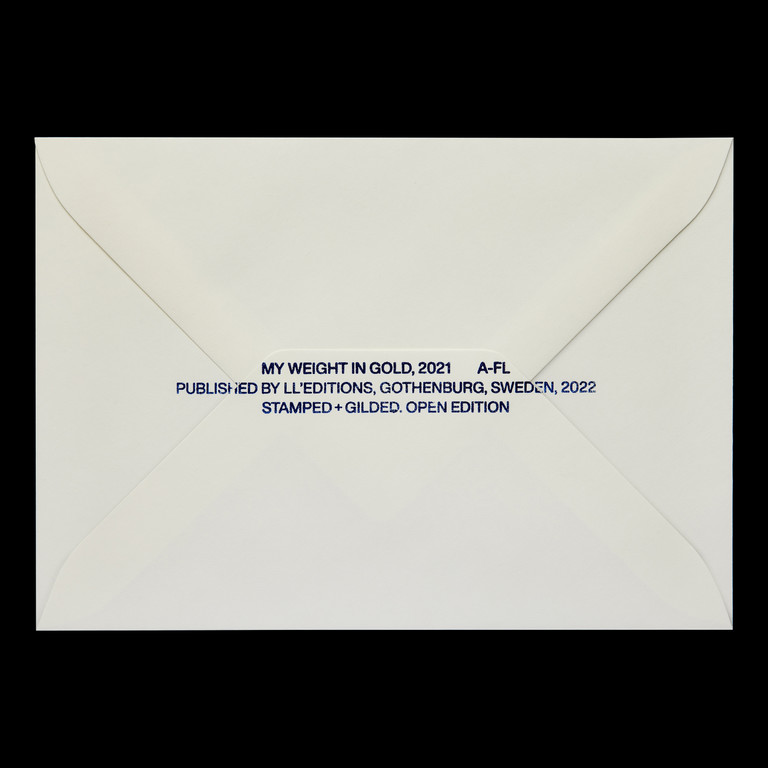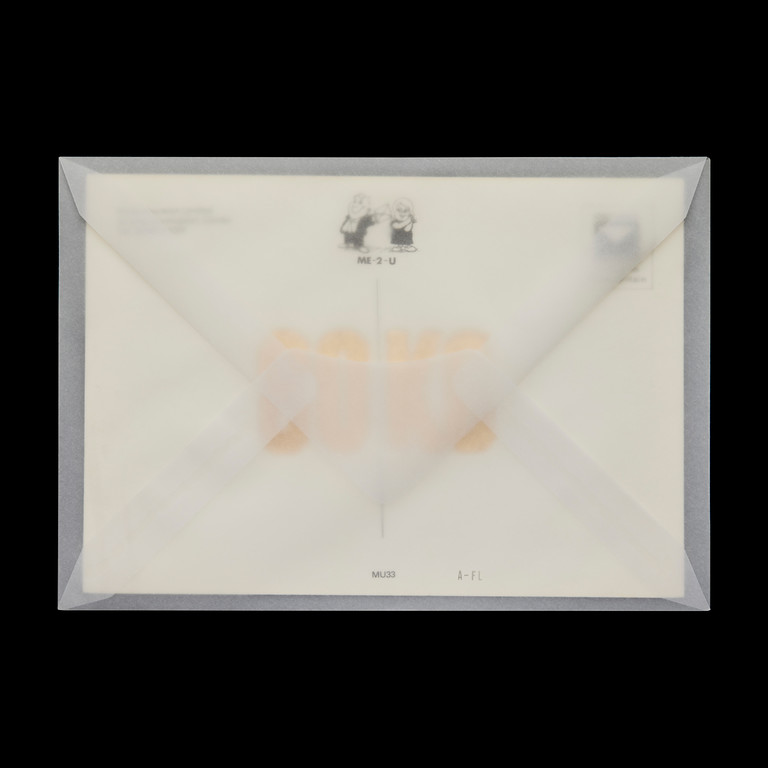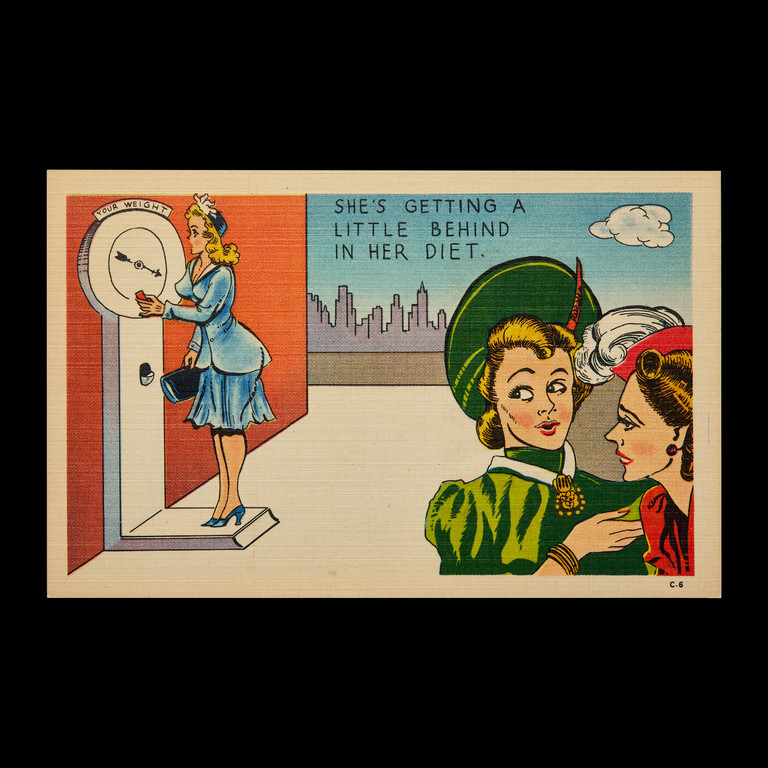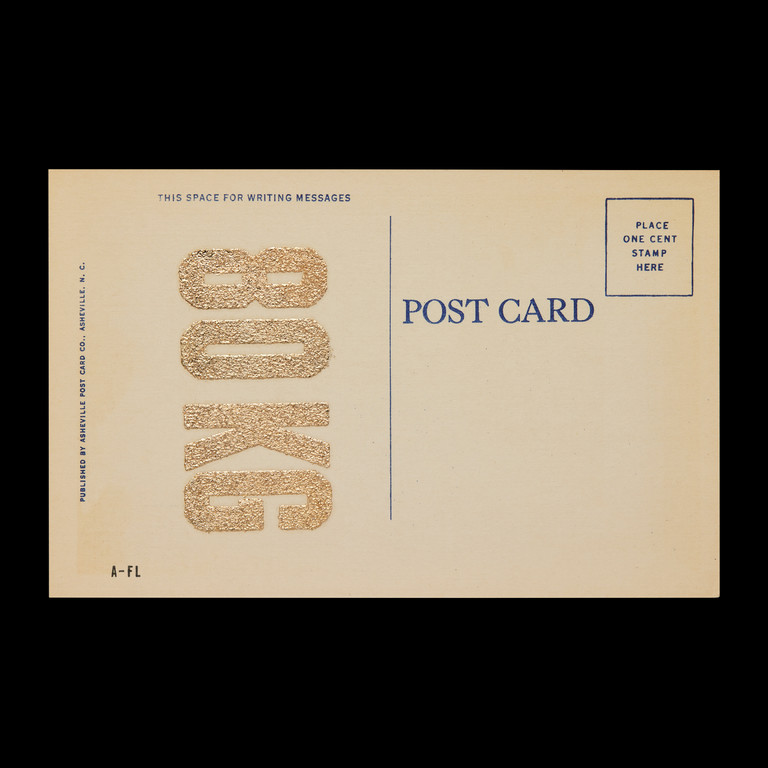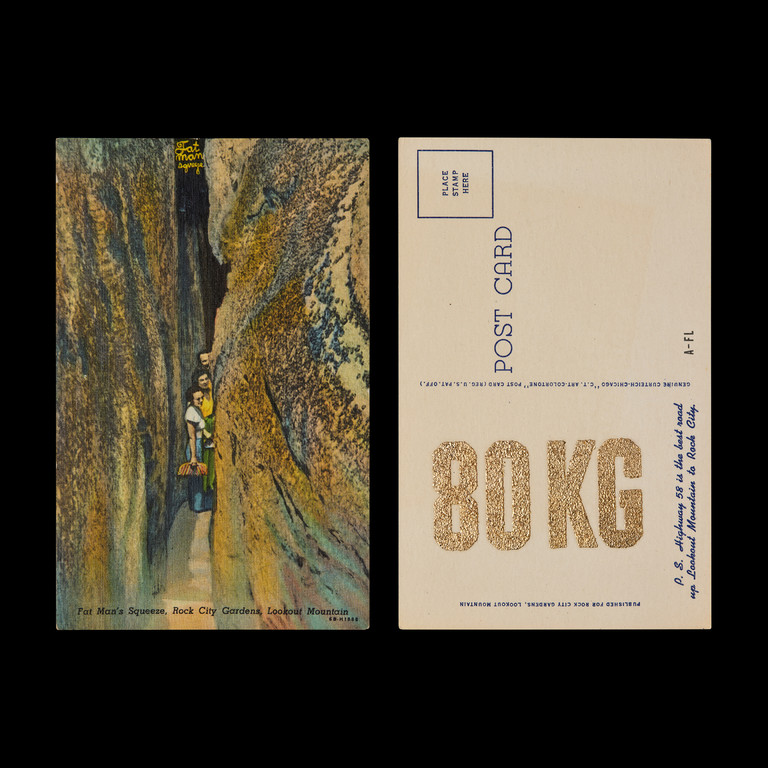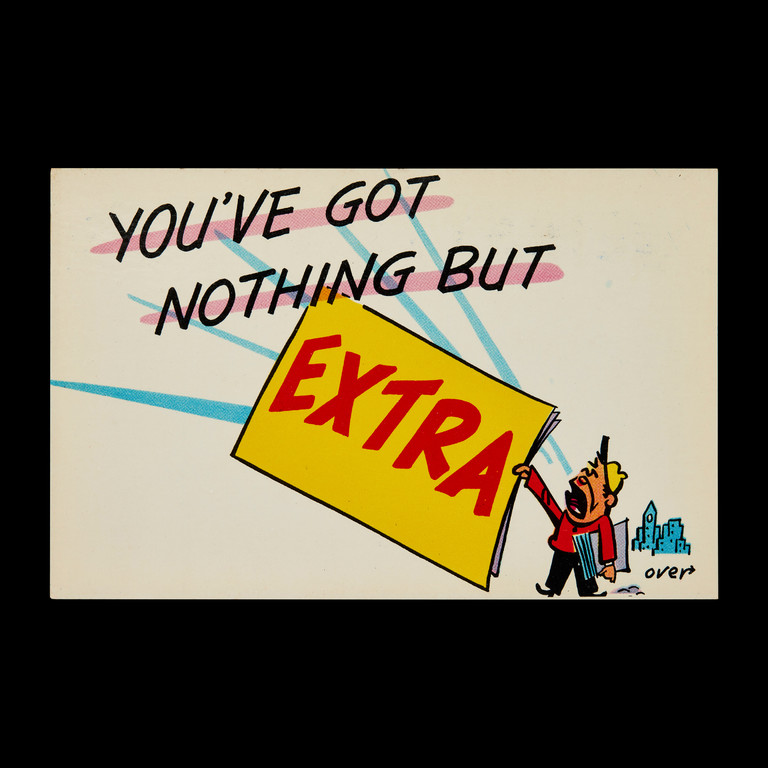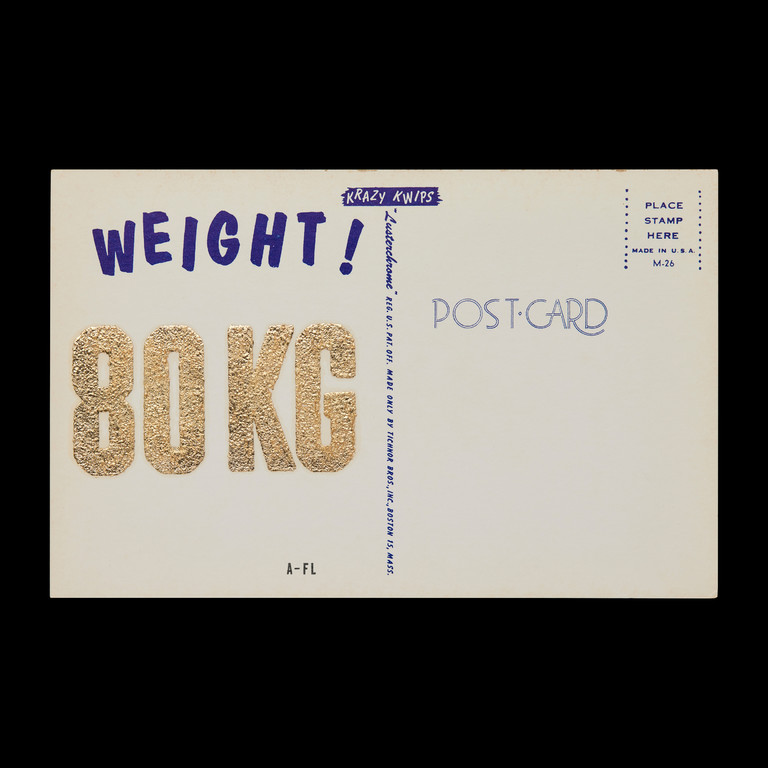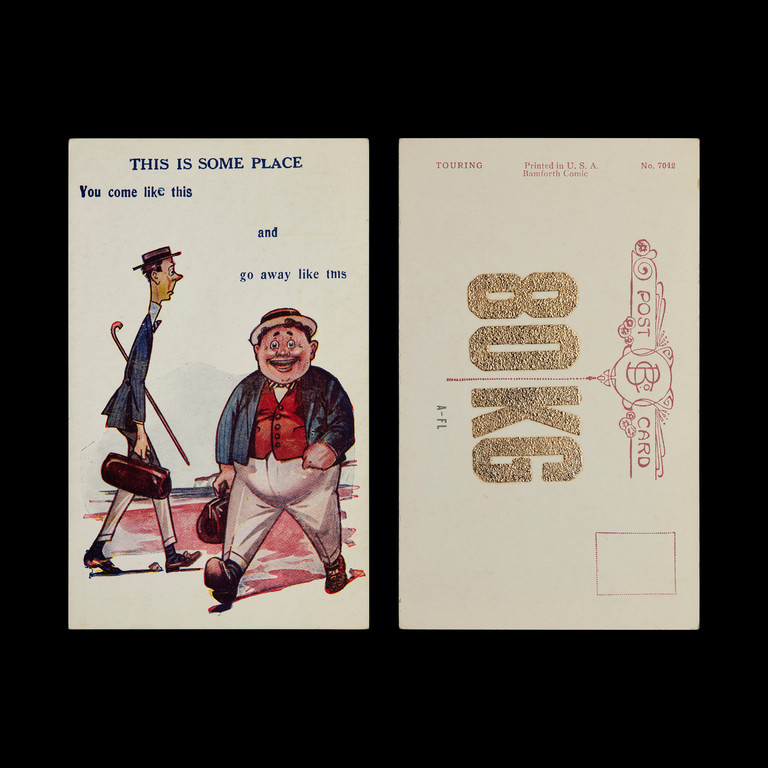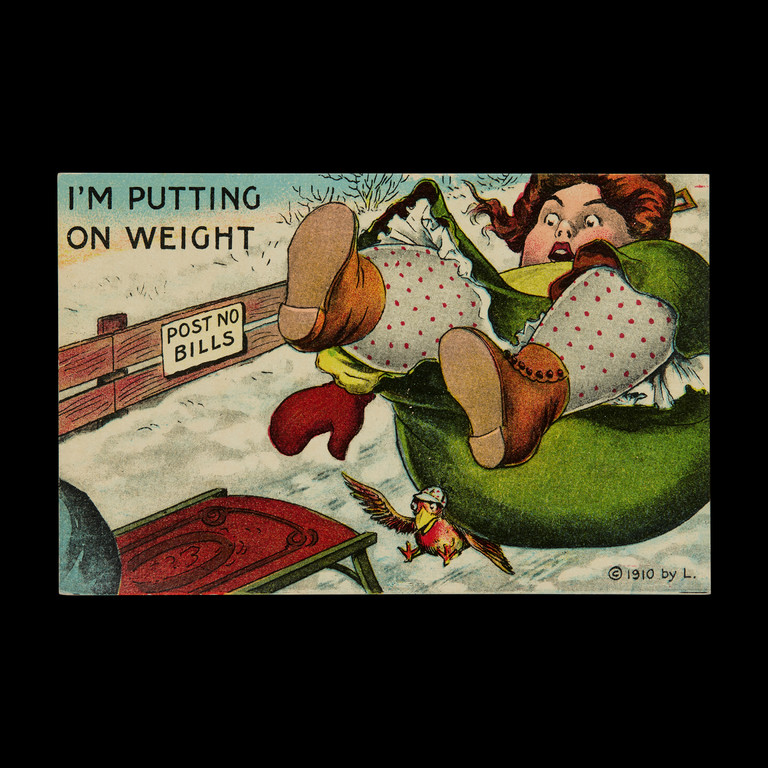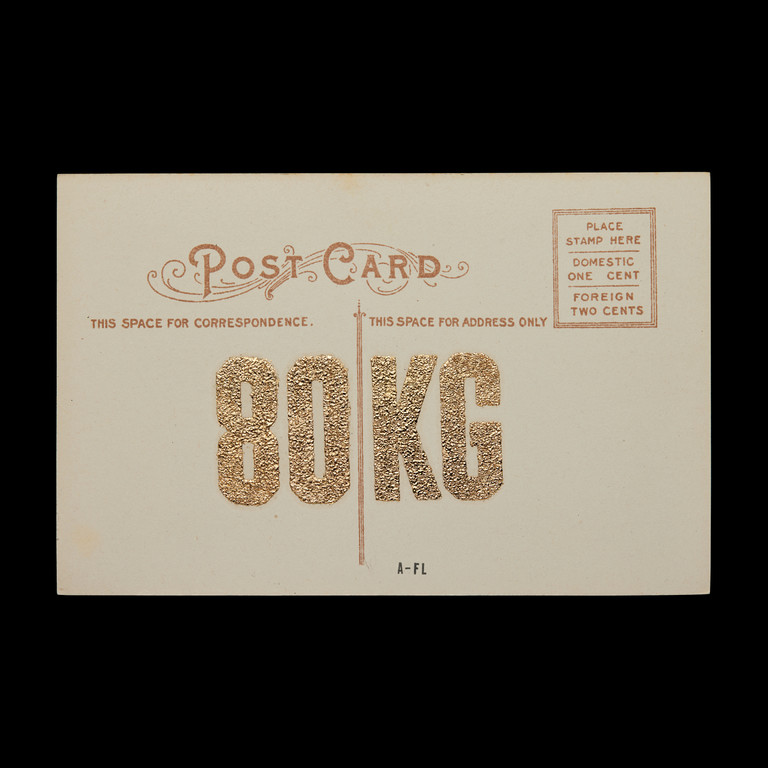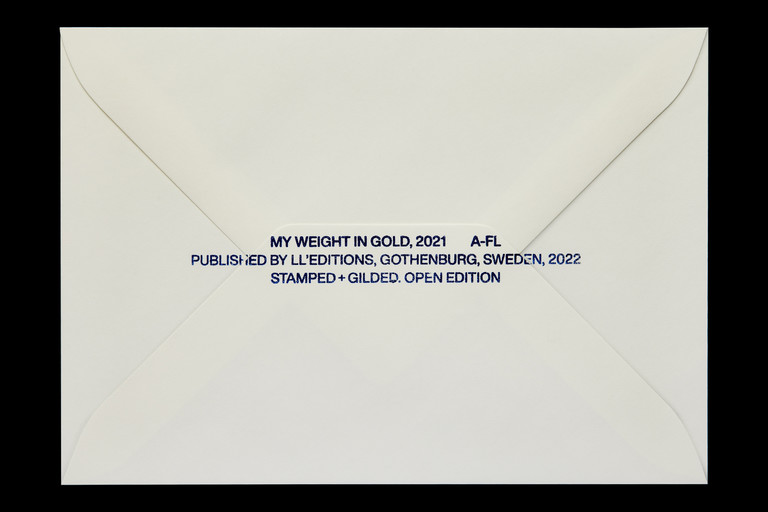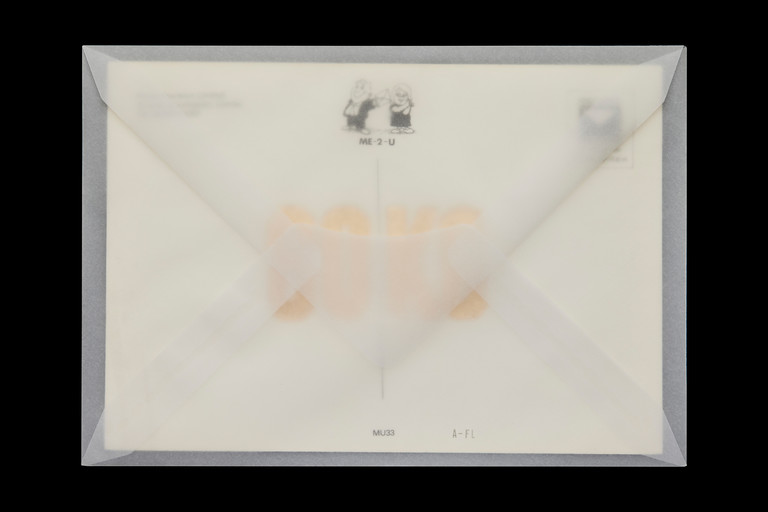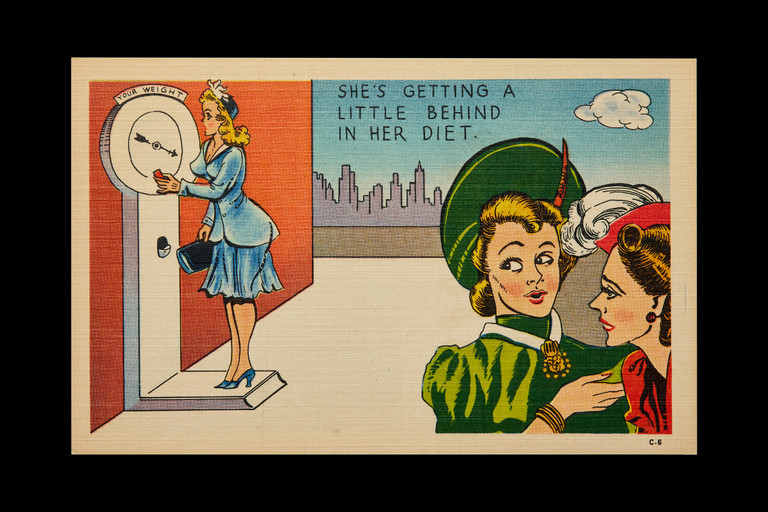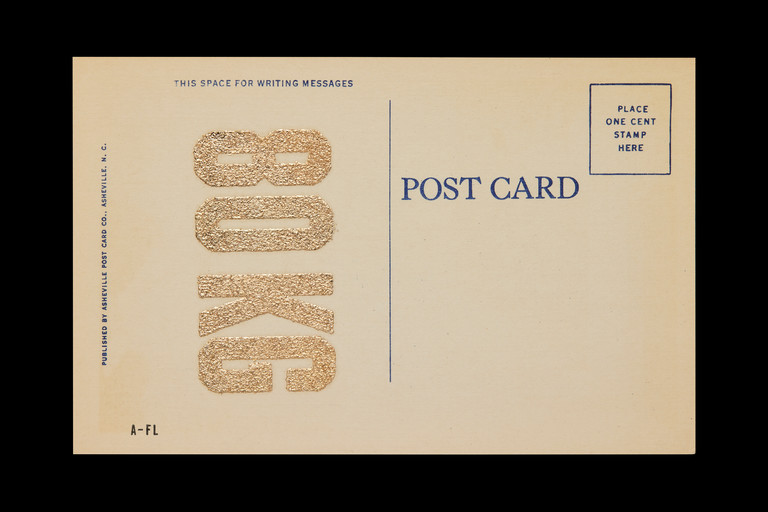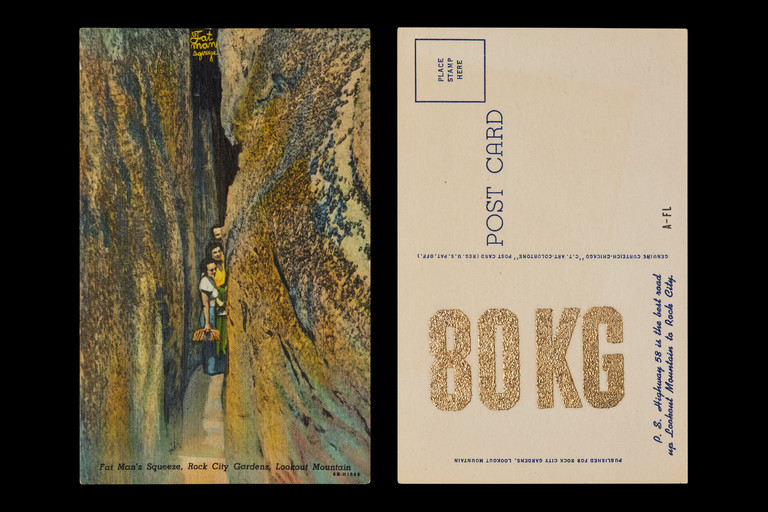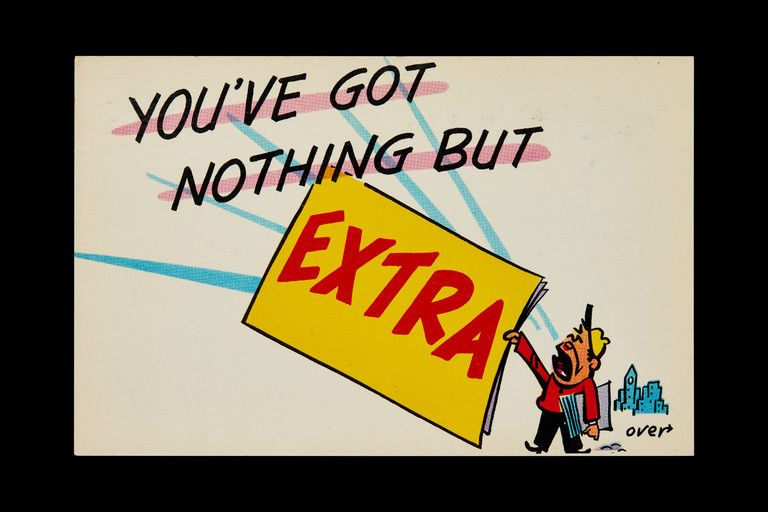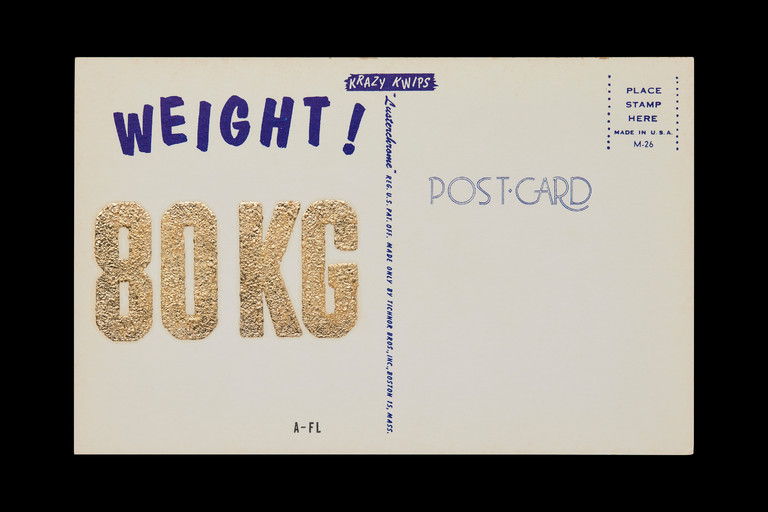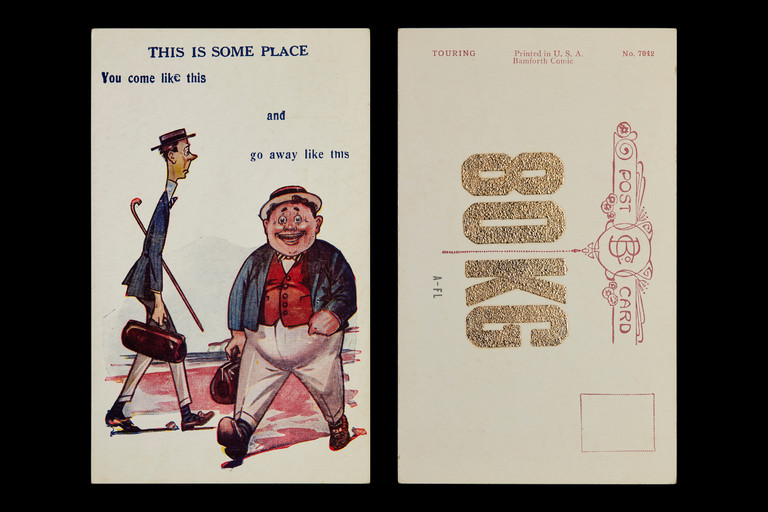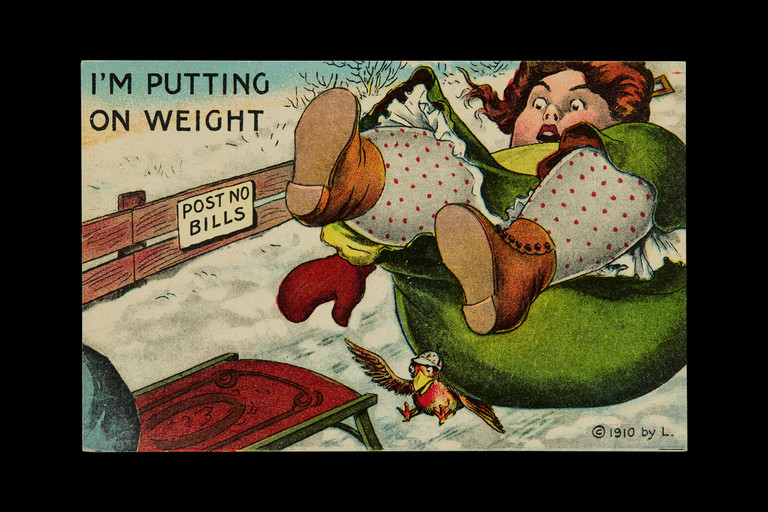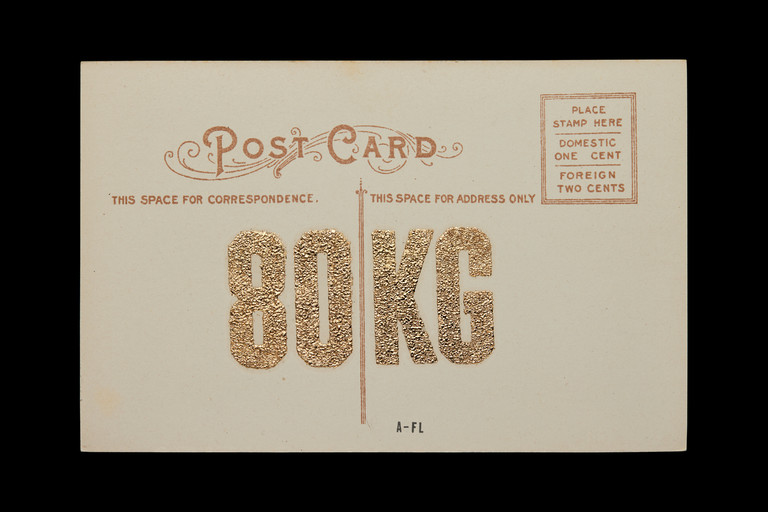 A-FL's '80 KG' (2021) is the second installment in an annual edition titled 'My Weight in Gold'. The phrase is a pun on the metaphoric idiom 'worth its weight in gold', which has its origin in the Roman Empire and first appeared in English by the early 1300s.
For the 2021 edition of My Weight in Gold, A-FL weighed himself, after which he sourced an extensive number of vintage, weight-themed postcards. From dietary recommendations to foul jokes, most of the postcards were originally issued in the second half of the last century.
A-FL's weight, as of the last month of the passed year, is gilded by hand onto the tergo side of each of the cards, and a small signature is applied by rubber stamp.
Each of the cards, which are unique and selected at random upon purchase, comes in a rubber stamped envelope, with a translucent inner envelope protecting the delicate surface of the gilding. This is an open edition, yet numbers are highly limited, due to the laborious process of making each card.
Biography
A-FL (b. 1985) is based in Gothenburg, Sweden. Dividing his time between design, publishing and genre-defying projects of a more artistic nature, he is one of the driving forces behind the ll'Editions imprint.