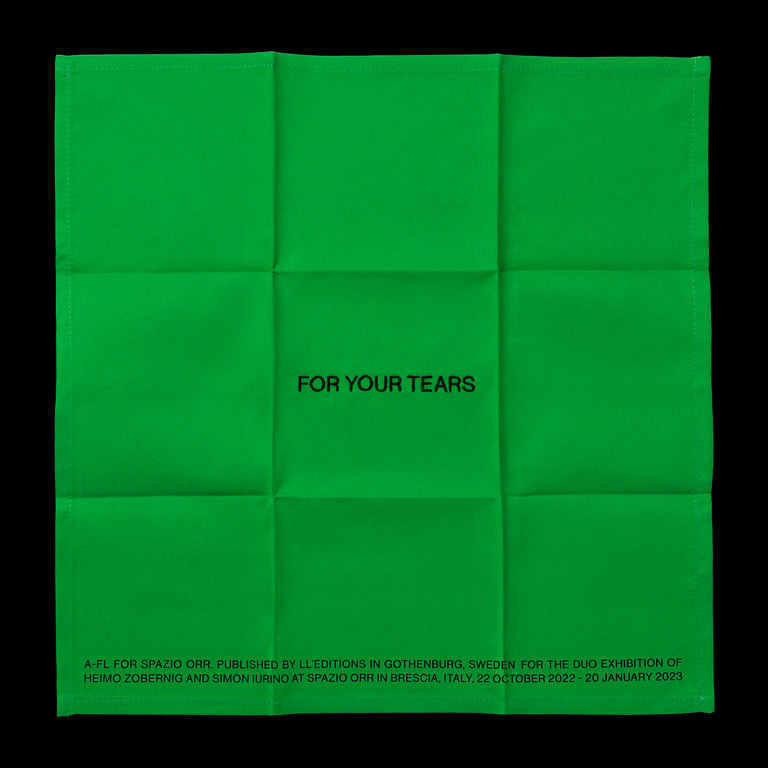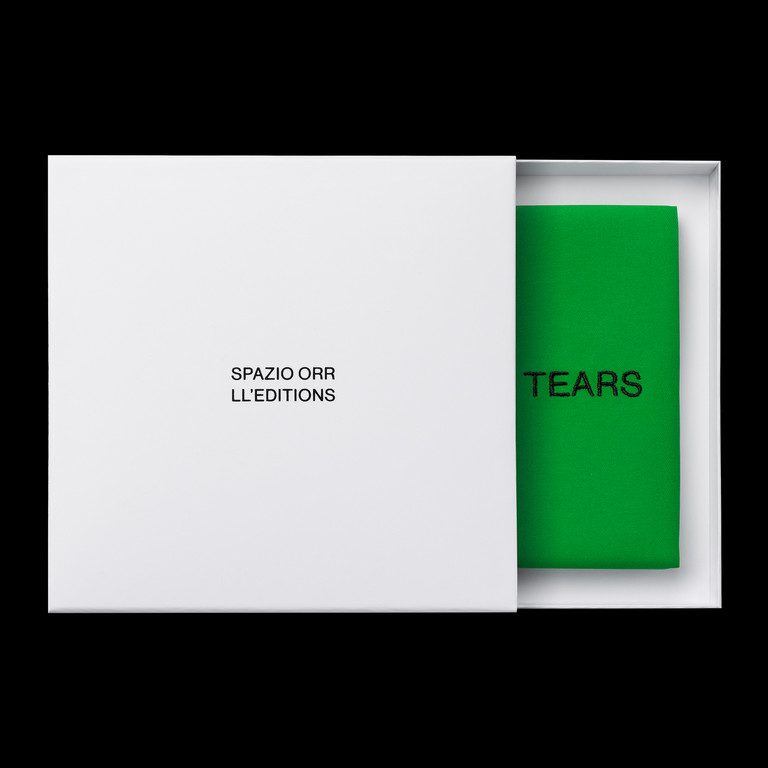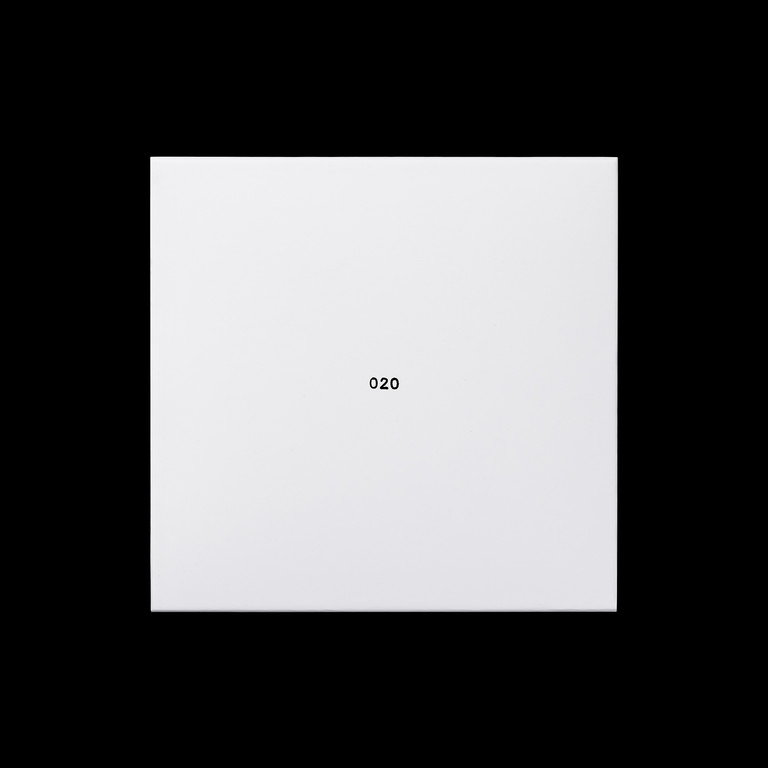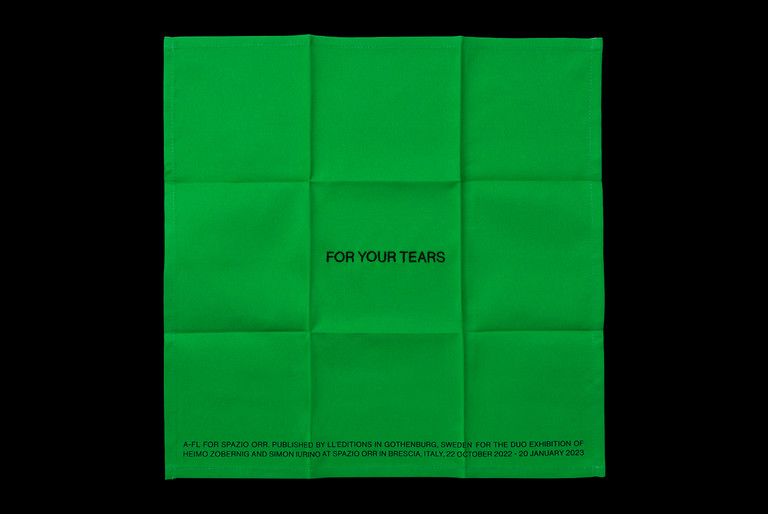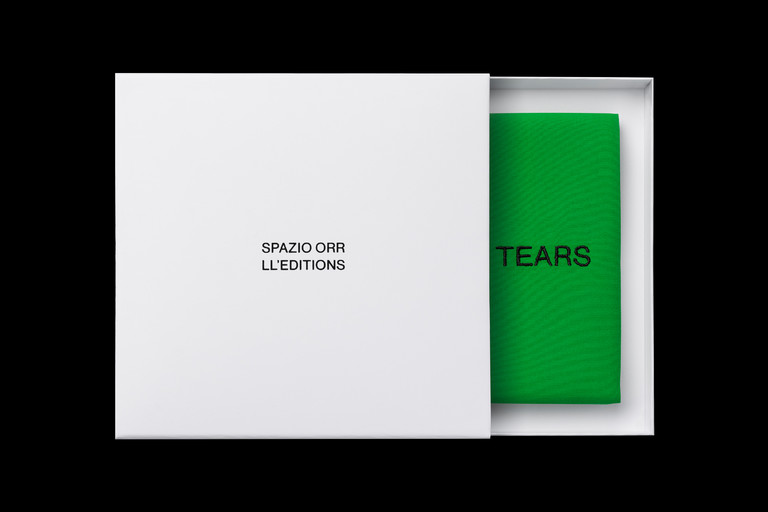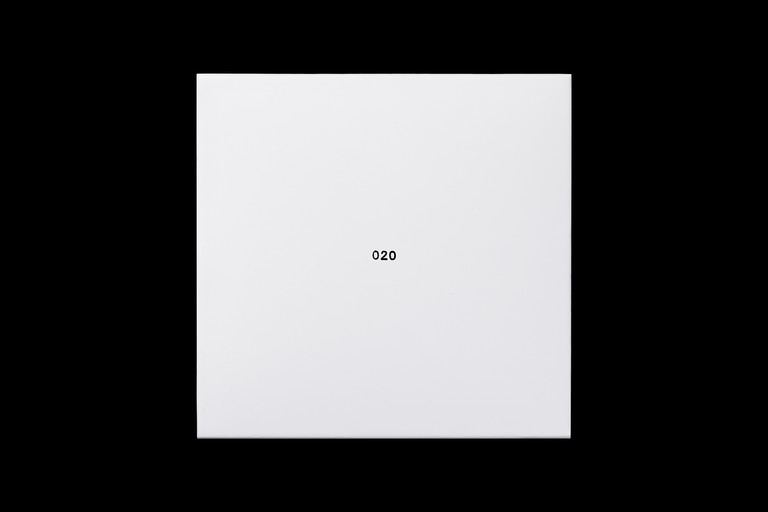 Ephemeral objects and printed matter relating to exhibitions are usually made for the visitors and potential guests of an exhibition space. In contrast, this handkerchief, a memento of the duo show of Heimo Zobernig and Simon Iurino at Spazio Orr in Brescia, Italy, is primarily intended for the people who cannot visit the exhibition. Thus, although produced in limited quantities, its potential reach is almost limitless. With Earth's population reaching a staggering 8 billion in November 2022, it is fair to assume that this humble handkerchief should be useful to at least 99,99% of all living humans.
Furthermore – with every passing year – we all carry a growing number of sorrows, both those of universal proportions and more specific, personal ones. Even though this handkerchief was specifically made for those mourning the fact that they could not attend the exhibition at Spazio Orr, it may also come in handy when facing other hardships in life.
The handkerchiefs are hand-sewn from greenscreen fabric (which is also used for Zobernig's installation at the gallery) with the title embroidered and the fine-print silk-screened. Each handkerchief is housed in a silkscreened and numbered box. The multiple was made by Heimo Zobernig and Simon Iurino in collaboration with A-FL to celebrate the duo exhibition of Heimo Zobernig and Simon Iurino at Spazio Orr in Brescia, Italy. The exhibition is open between 22 October 2022 – 20 January 2023. The multiple is released in a limited edition of 50 copies (+ 20 AP).