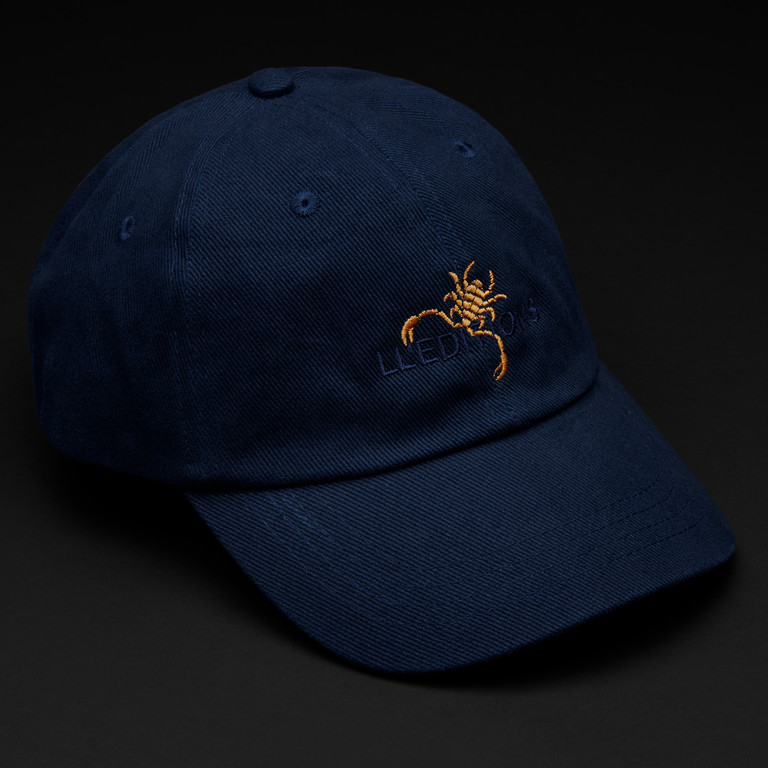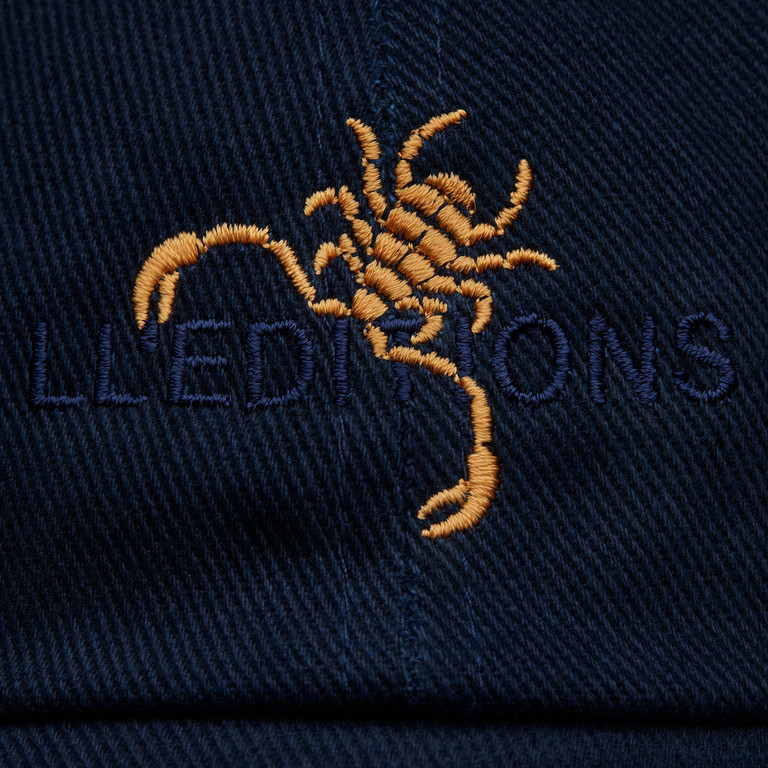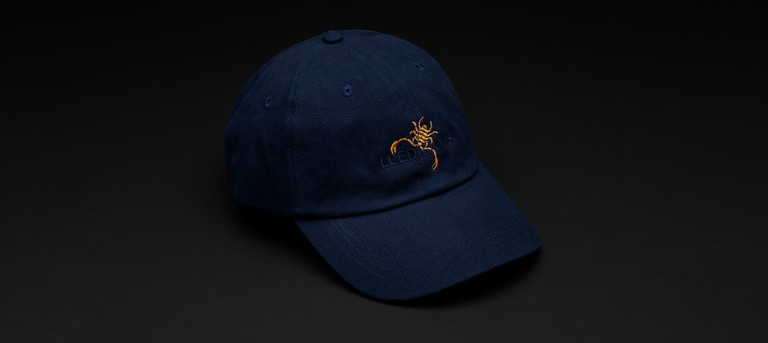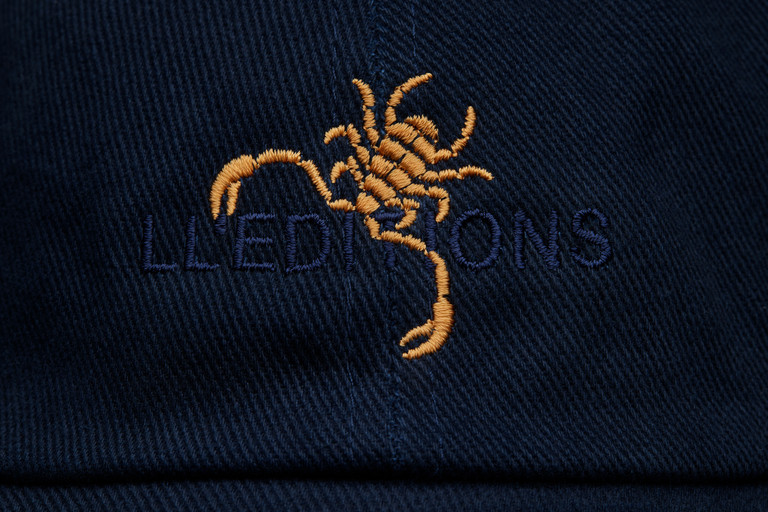 For centuries, book scorpions have been the unsung heroes protecting books and manuscripts from aggressors, such as book lice and silverfish. Minuscule in size, the book scorpion is often found in libraries and antiquarian bookshops. The limited edition LL'Editions Book Scorpion Cap celebrates this savior of books, who has for far too long been idly at work outside the limelight.
Marine blue cap in sturdy 100% cotton. LL'Editions is embroidered in tonal stitching, with book scorpion illustration overlapping in contrasting stitching. The cap is unisex, one-size-fits-all and adjusts at the back. Designed by Lundgren+Lindqvist and embroidered in Gothenburg, Sweden.
Special credit to Peter Bodén who runs our favorite antiquarian bookshop; Hundörat in Stockholm, where we first had the idea to make this tribute.