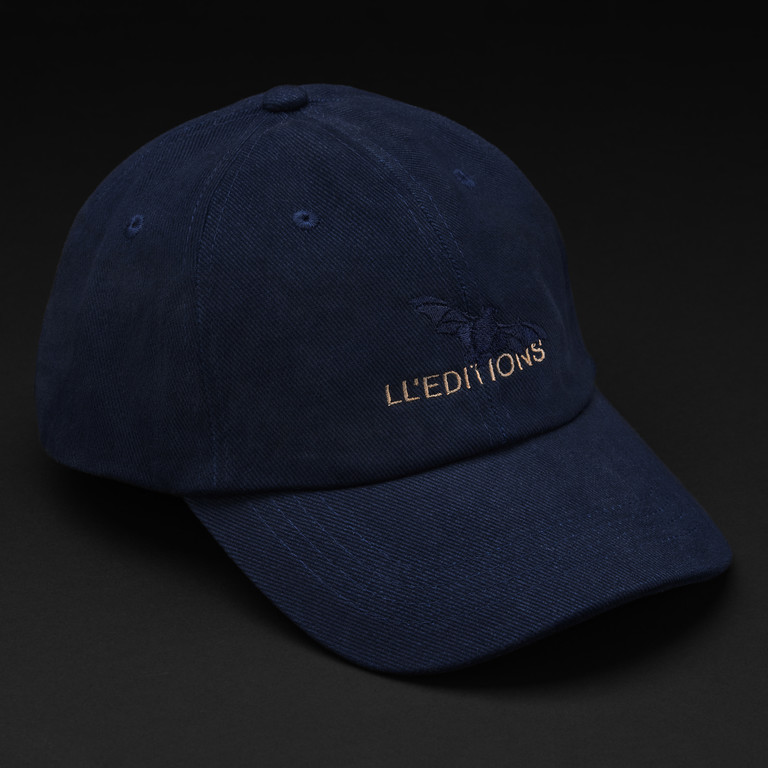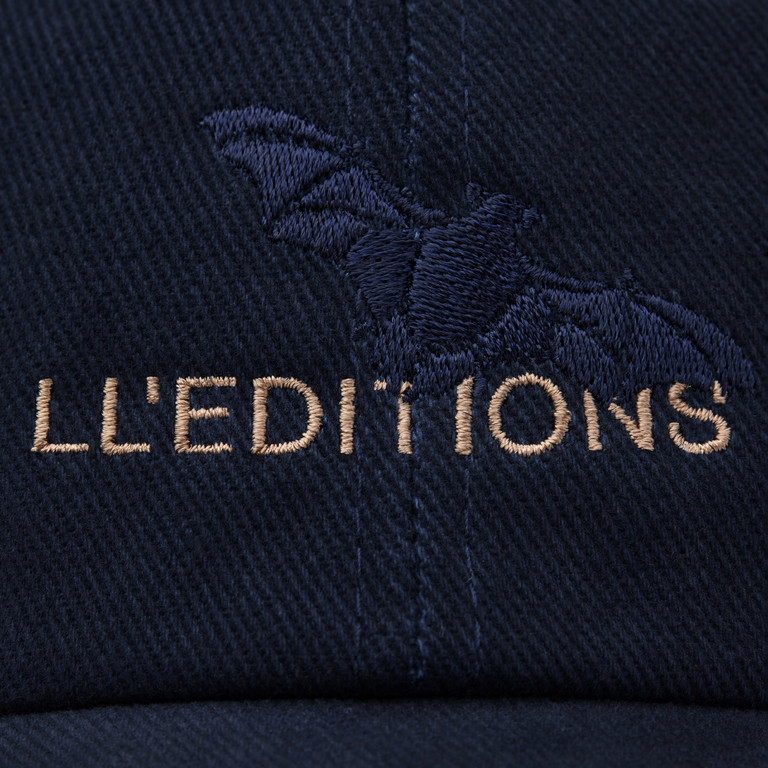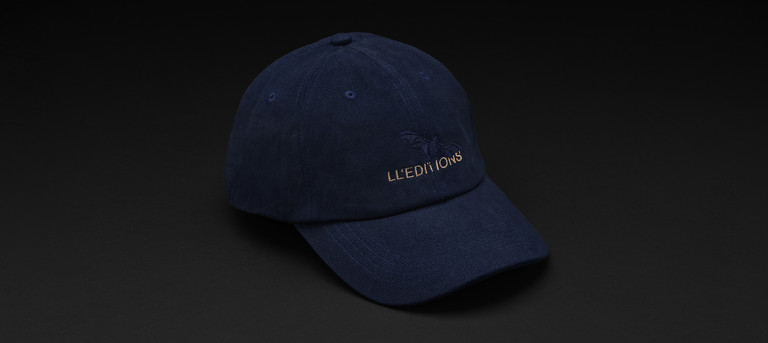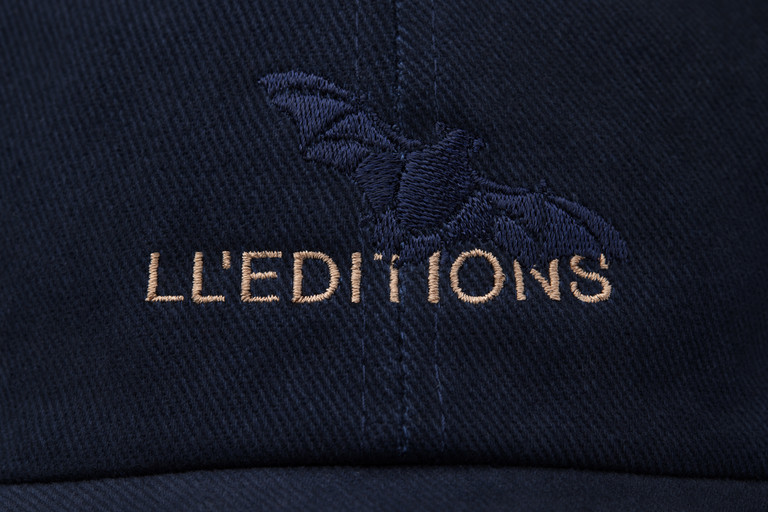 For the past two centuries, two colonies of bats have protected the books at the Joanina Library in Coimbra, Portugal. Taking up residence behind the bookshelves, the bats emerge at nightfall to consume flies, gnats and other pests that would otherwise feed on manuscript pages.
"Since the end of the 18th century, two small colonies of bats have lived behind the shelves of the Joanina Library. We consider them 'honorary librarians' because they eat insects that infest books. They always arouse the curiosity of visitors to the old building (1728), but they do not exempt us from using modern conservation routines, such as a nitrogen anoxia chamber and cleaning, cleaning, cleaning."
– António Eugénio Maia do Amaral, Joanina Library's Associate Director, in conversation with Lundgren+Lindqvist
This cap is the second in a series celebrating the unsung heroes of the book world. Available in very limited quantities.
Marine blue cap in sturdy 100% cotton. LL'Editions is embroidered in beige stitching, with the bat illustration overlapping in stitching tonal to the cap. The cap is unisex, one-size-fits-all and adjusts at the back. Designed by Lundgren+Lindqvist and embroidered in Gothenburg, Sweden.
As featured in the Guardian, in an article titled 'From ferret electricians to landmine-sniffing rats – meet the extraordinary animals that work for a living', by Emma Beddington (Published: Thu 19 Oct 2023):
"Visitors are intrigued – you can even get a baseball cap with a Joanina bat on it – but opinions within the library vary. "My first director was always very annoyed when asked about the bats' existence," says Amaral. "He felt that bats were the least important thing in the library, because he was such a cultured man. Nowadays, people are more often benevolent and amused with the bat story. Personally, I'm very happy with the bats and pray for their good health."
Full article here.