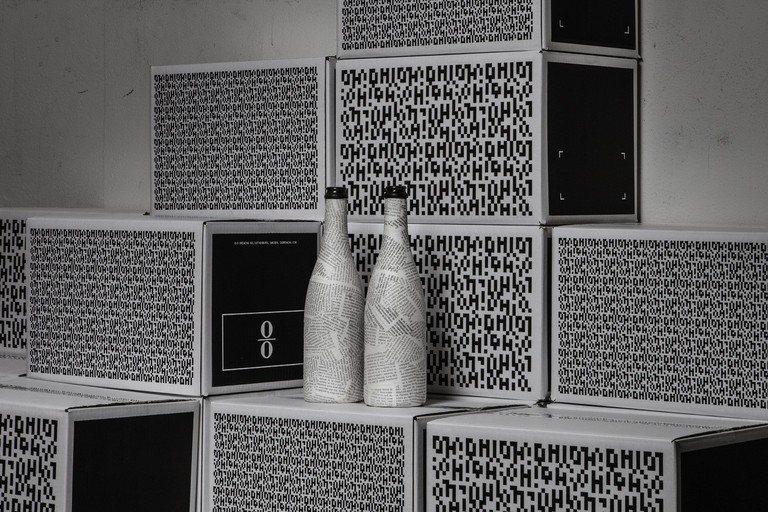 Multiple
Whole World Saison
About the artist

O/O Brewing is a Gothenburg based premium craft brewery, brewing beer for true connoisseurs. Each new beer is meticulously planned by brewmaster Olle Andersson, and the recipes go through a long process of testing and fine-tuning before the products eventually go to market.
Biography O/O Brewing
Biography Lundgren+Lindqvist
This beer was initially intended to be called 'New World Saison', and brewmaster Olle Andersson had a very specific plan for the character and flavour of the beer. However, something happened during the brewing process which resulted in a really good beer, but not one corresponding to the initial plan. Consequently, O/O had a batch of beer that could not be brewed again, but that was really good. We decided to call it 'Whole World Saison', and instead of a traditional label, we collected and ripped pages from newspapers from all around the world and then manually wheat pasted these to cover the bottles. The beer was released at Gothenburg's Beer and Whisky Fair.