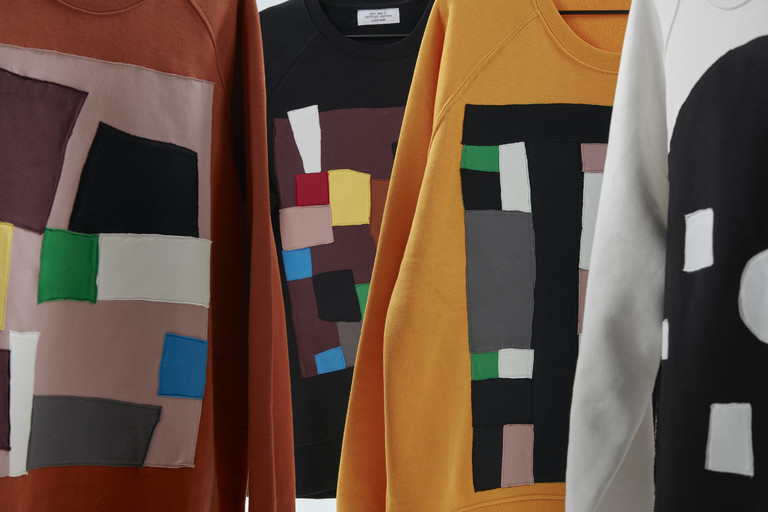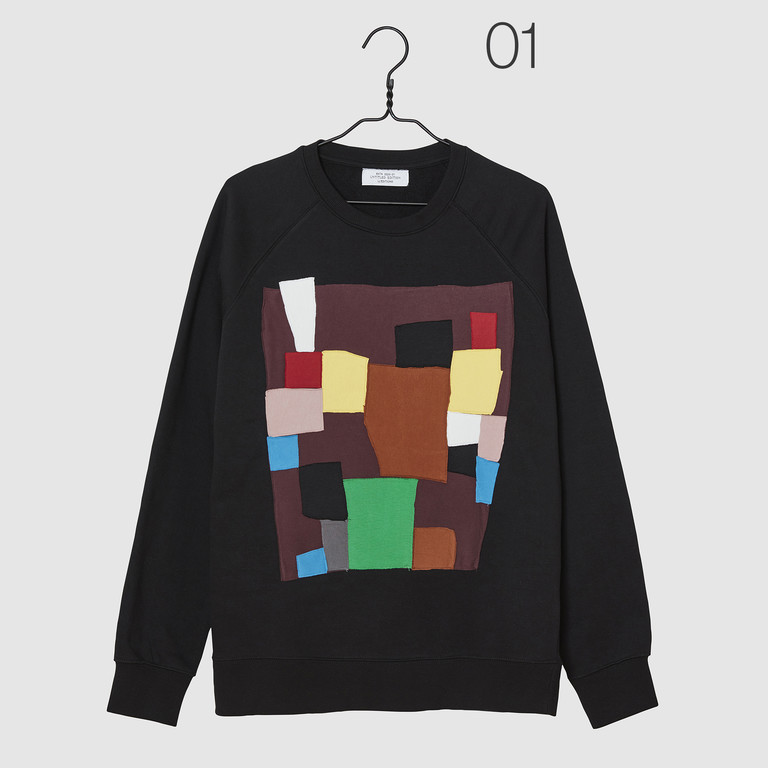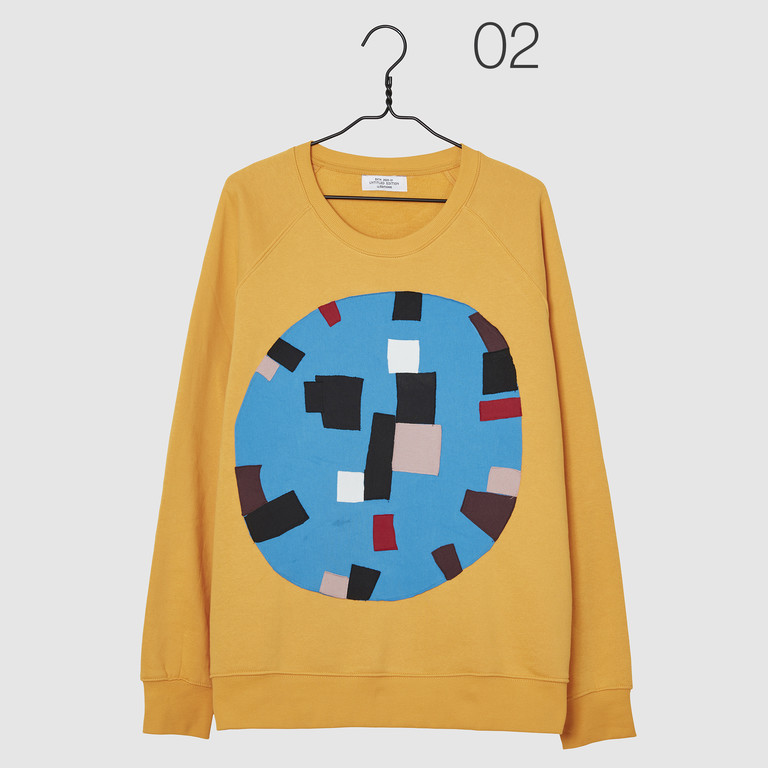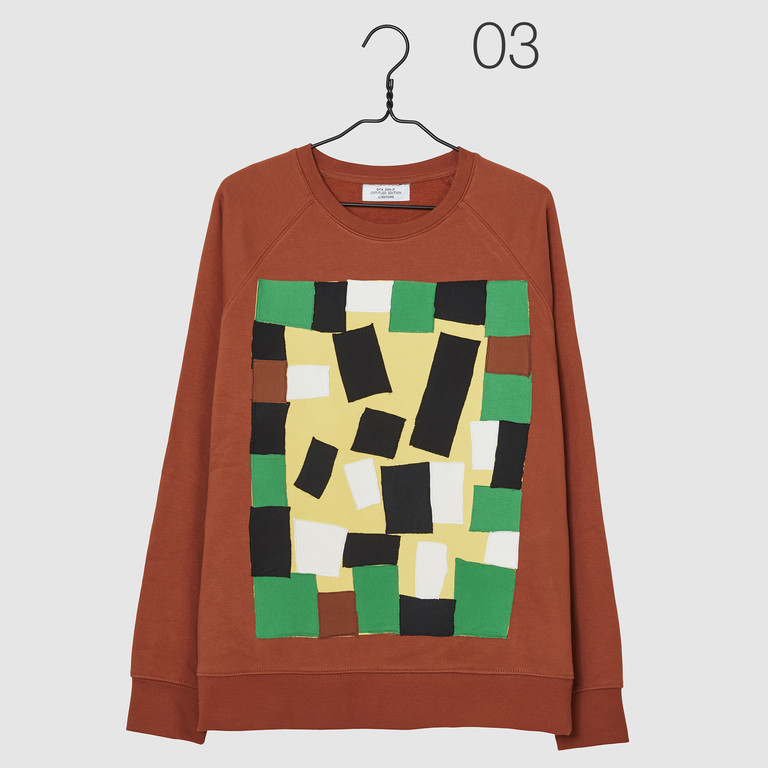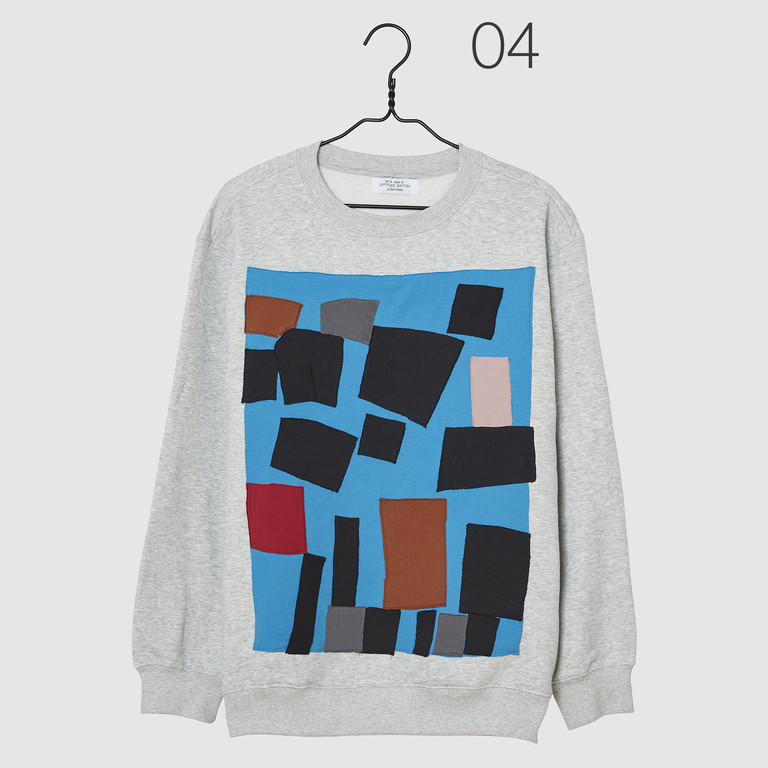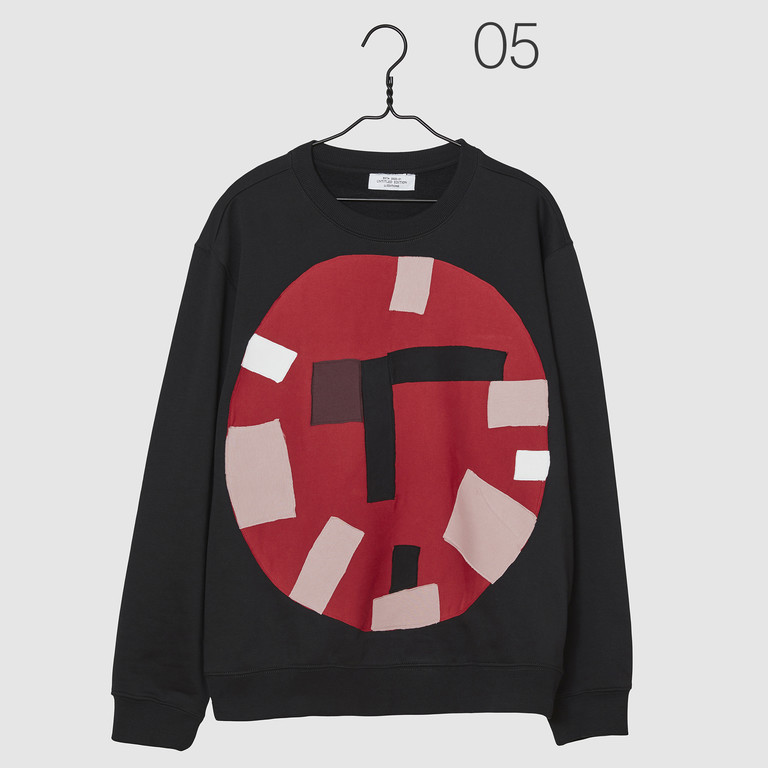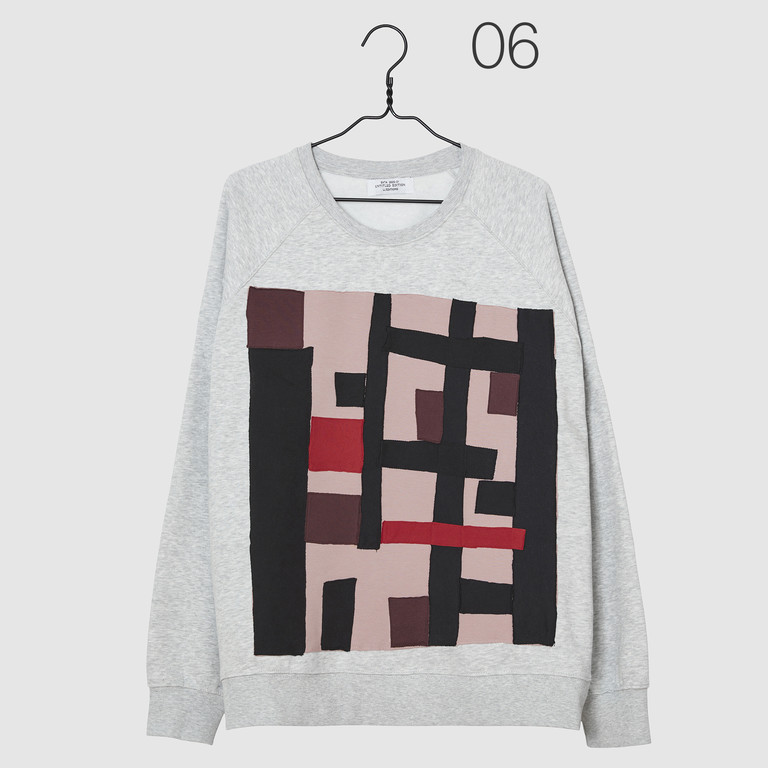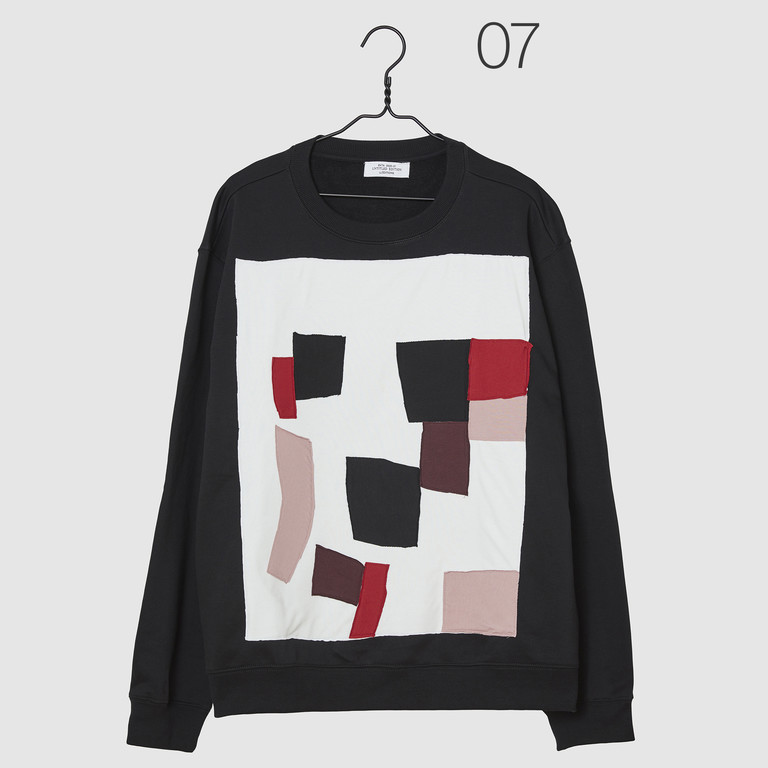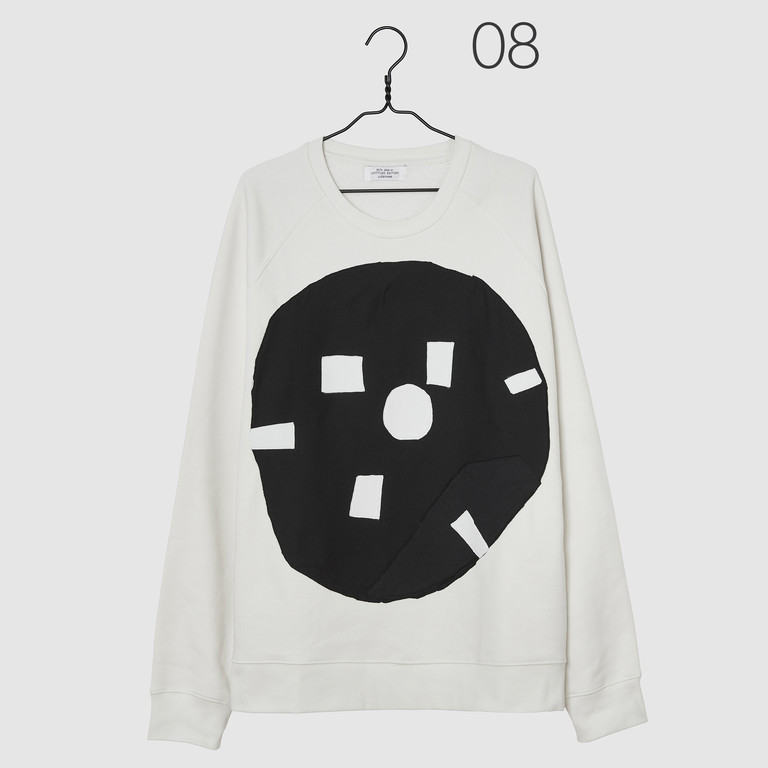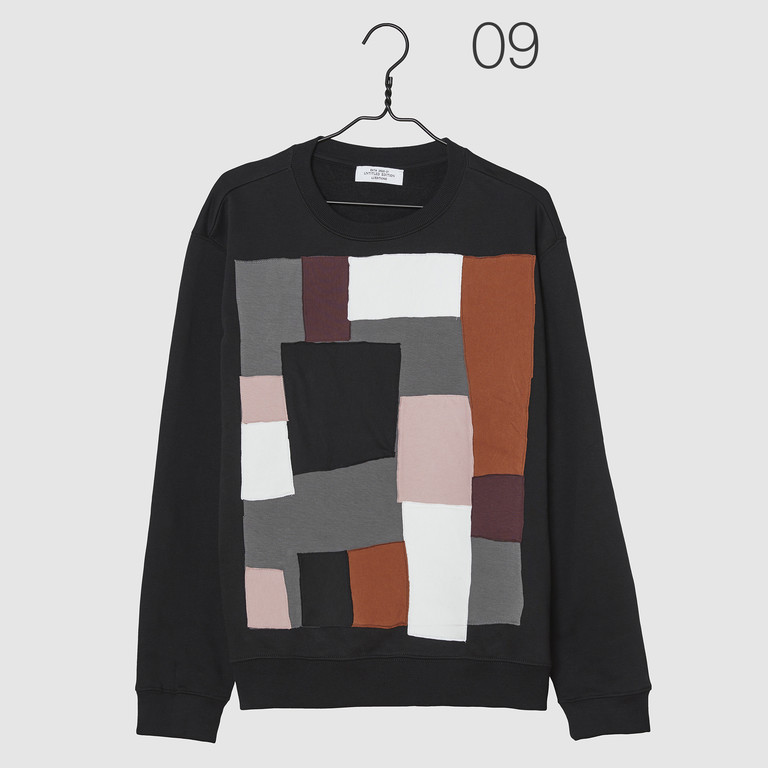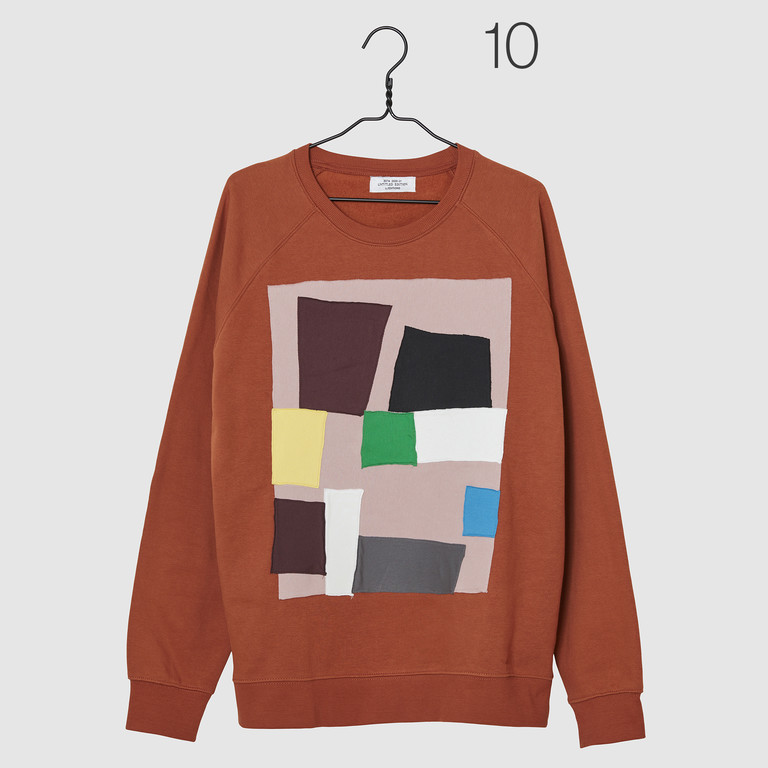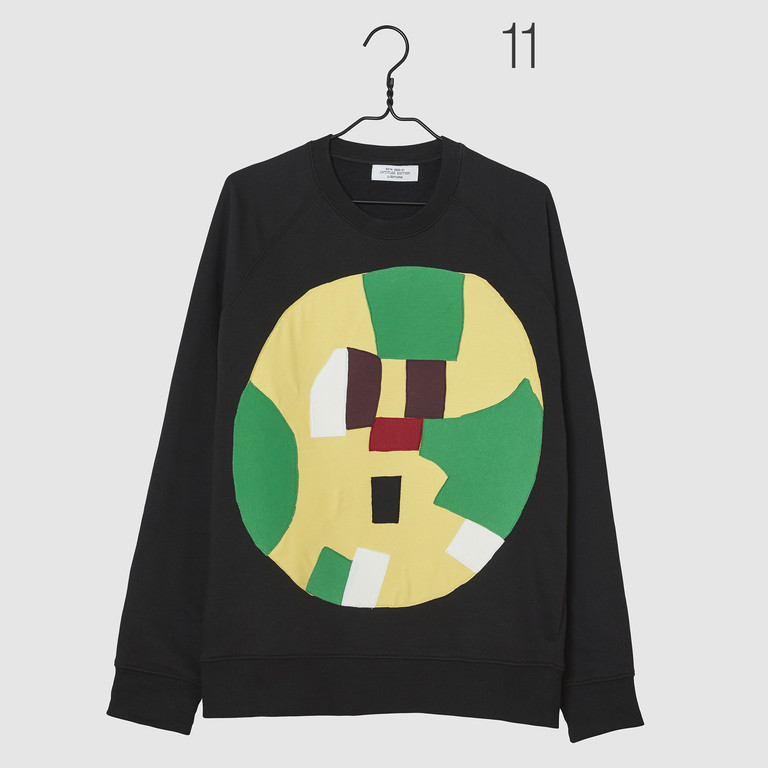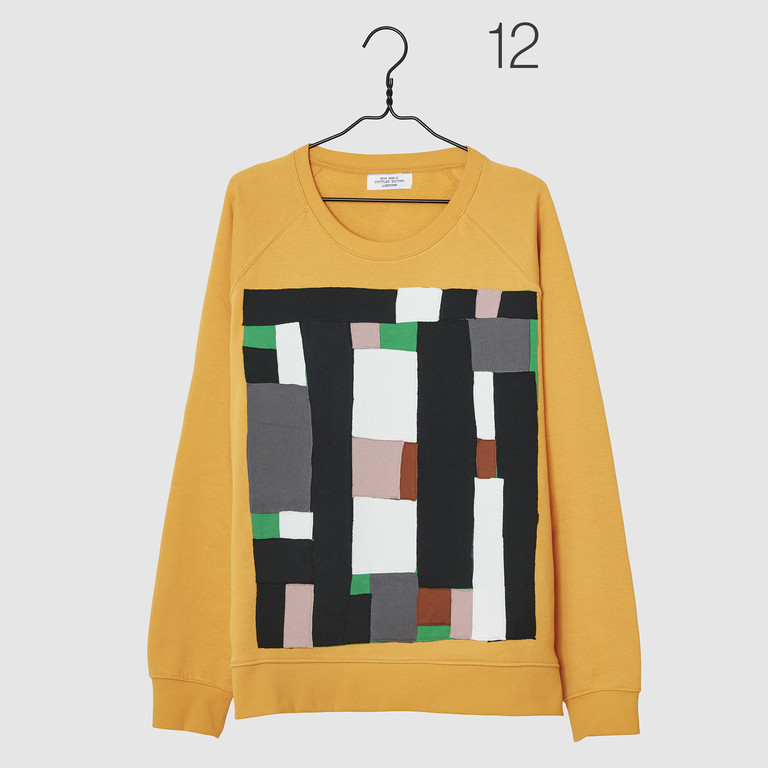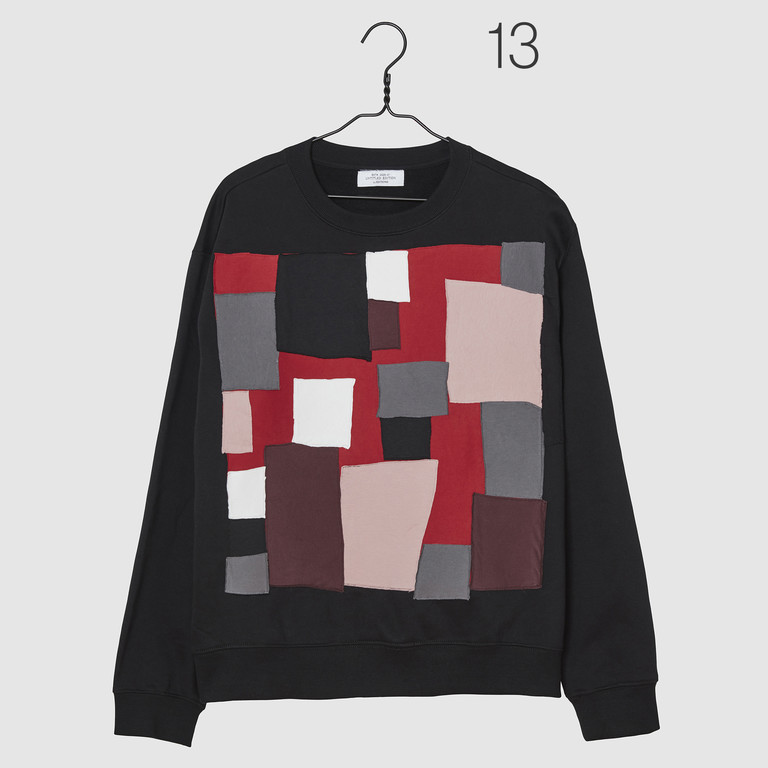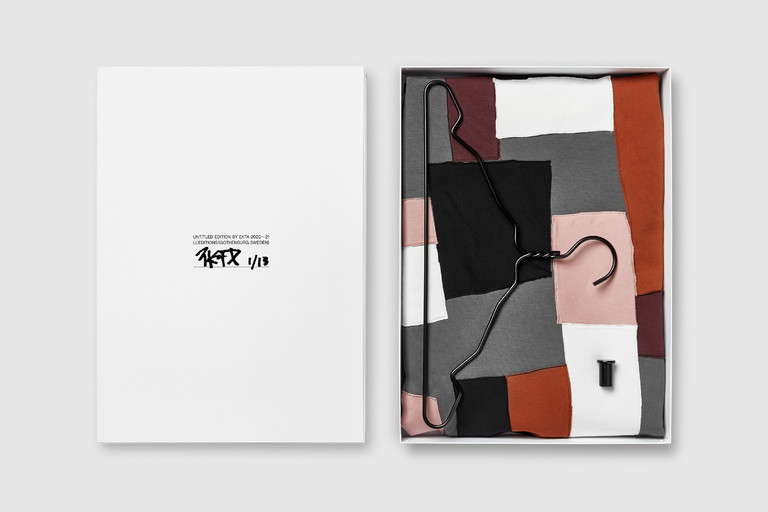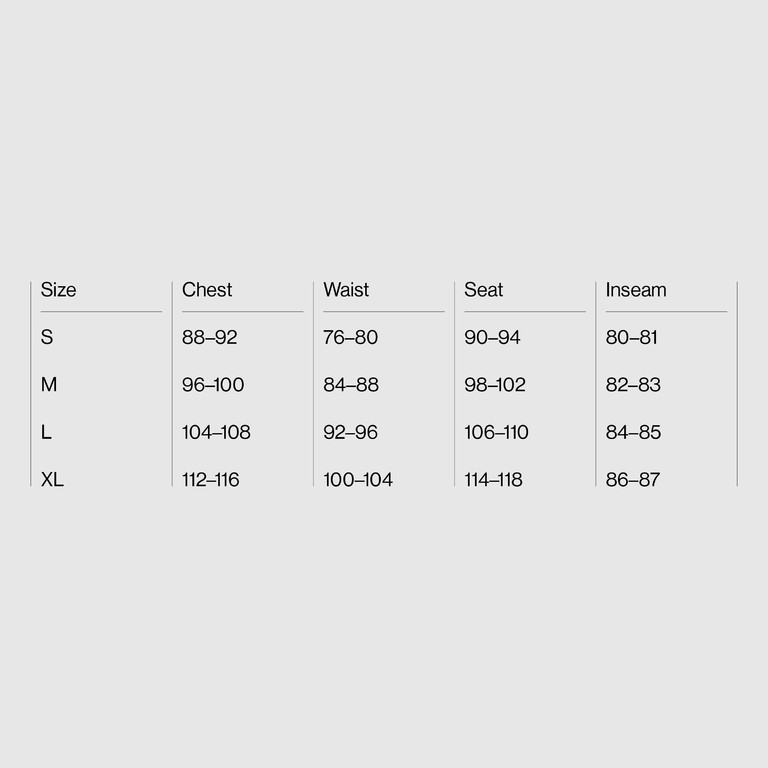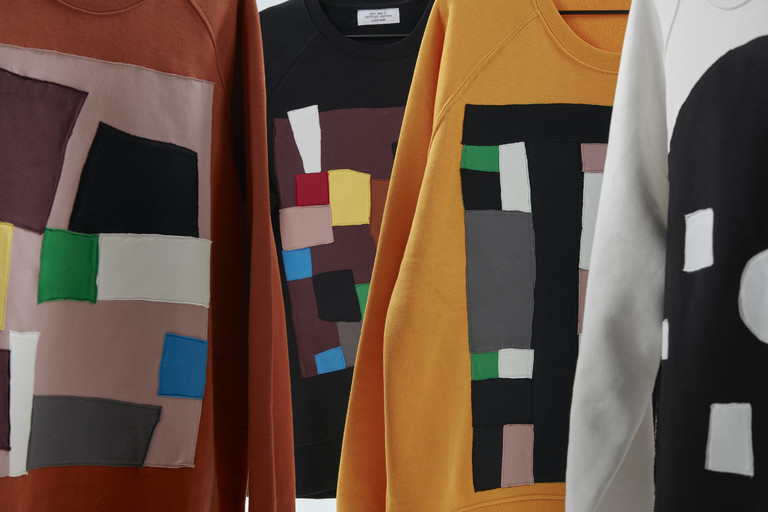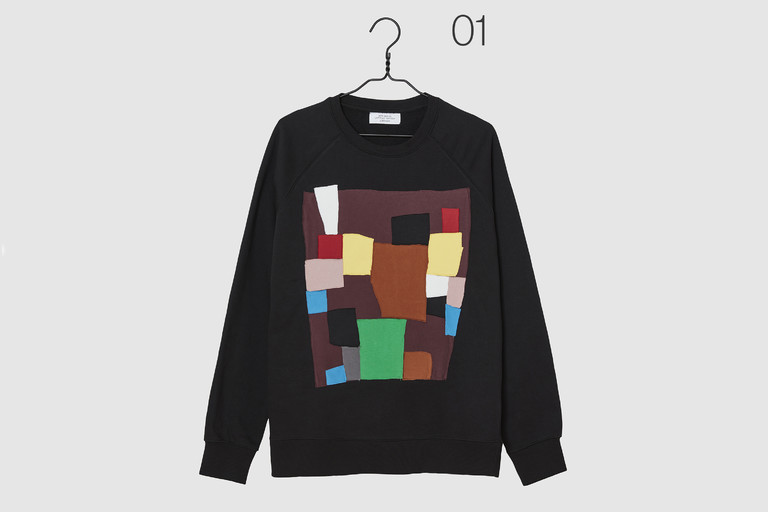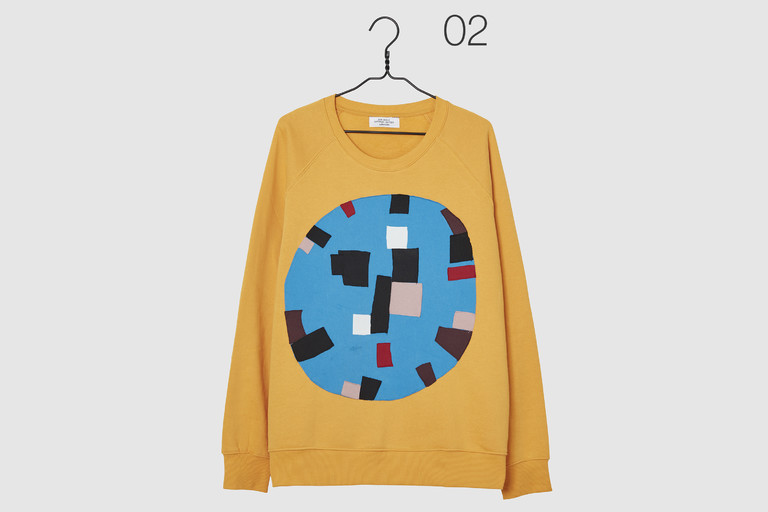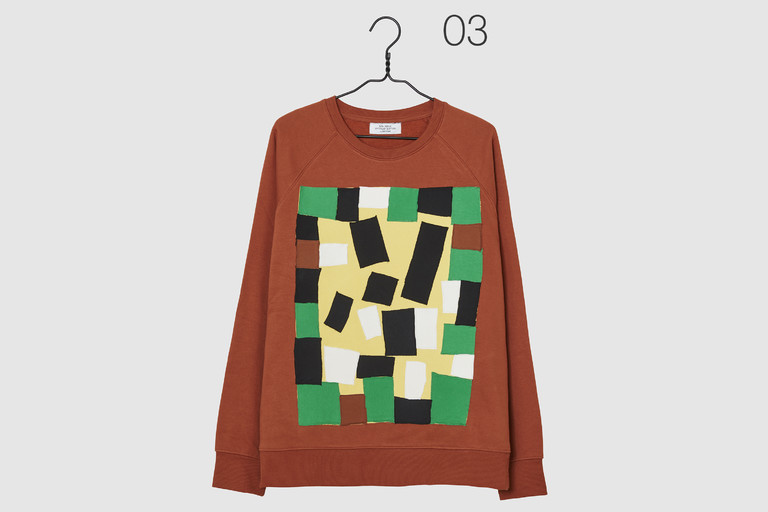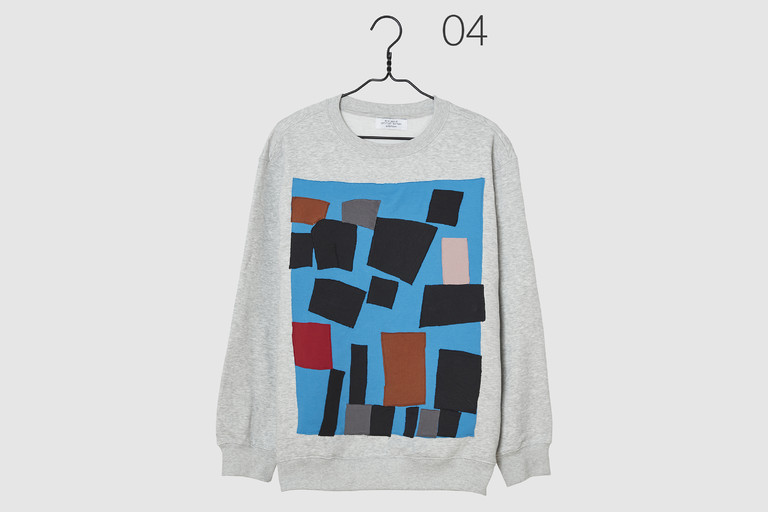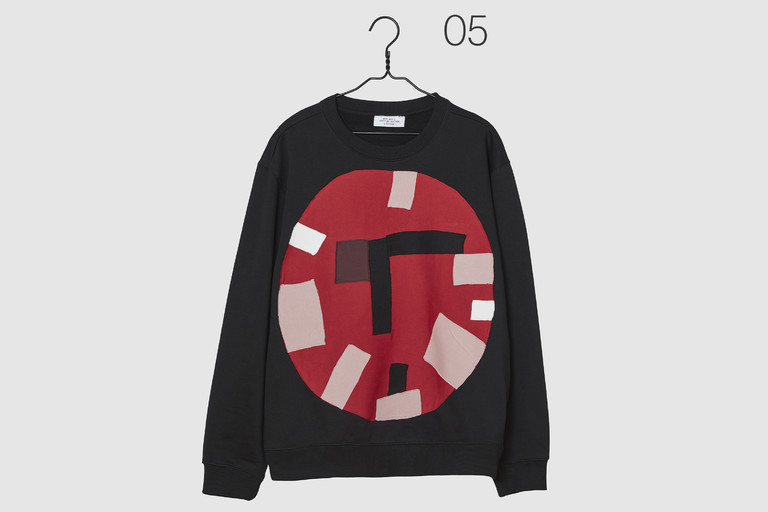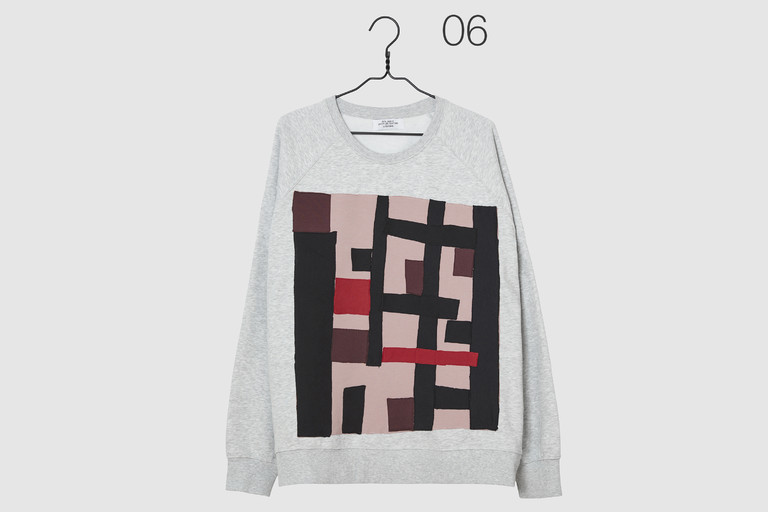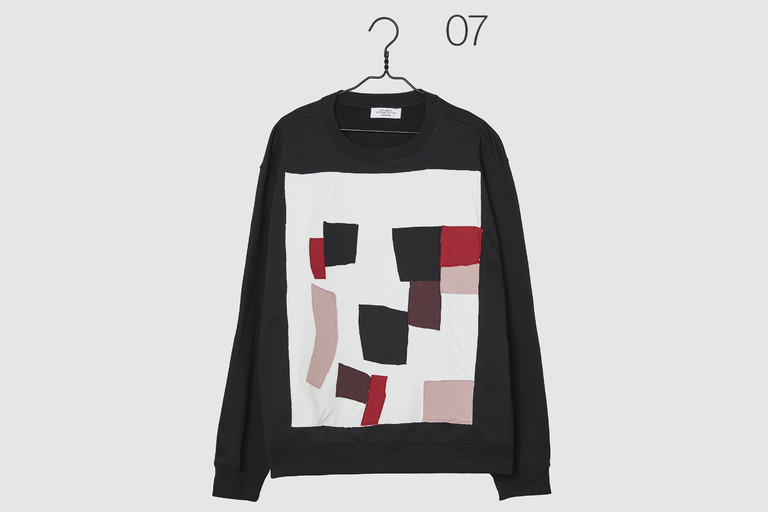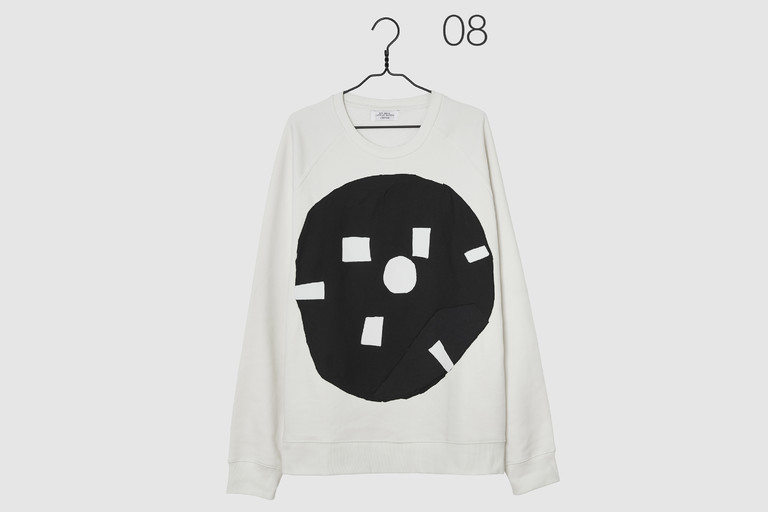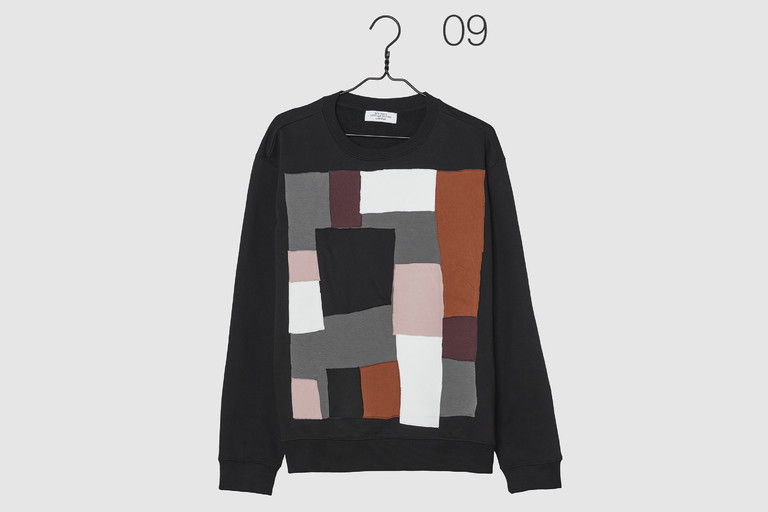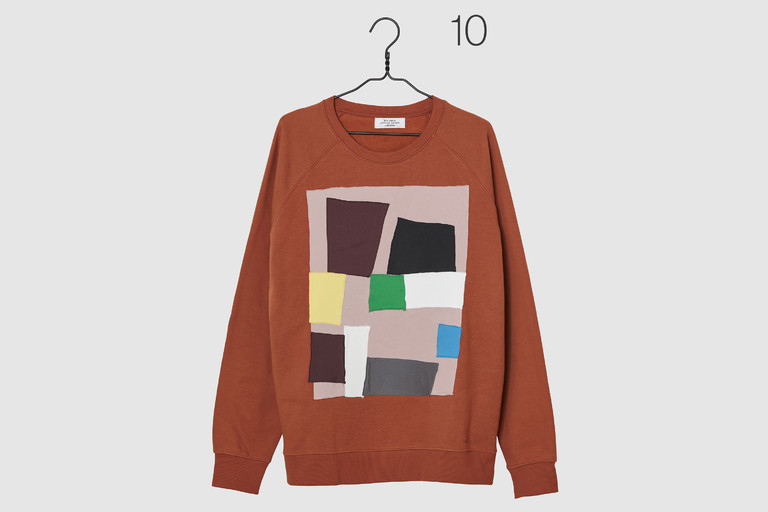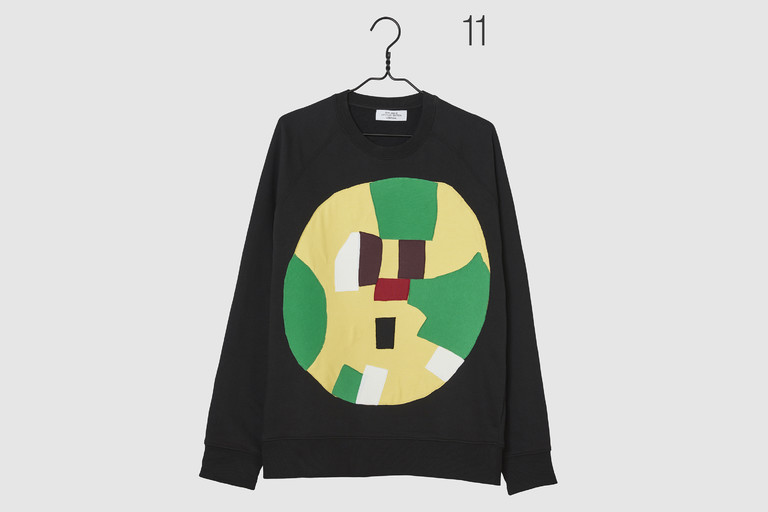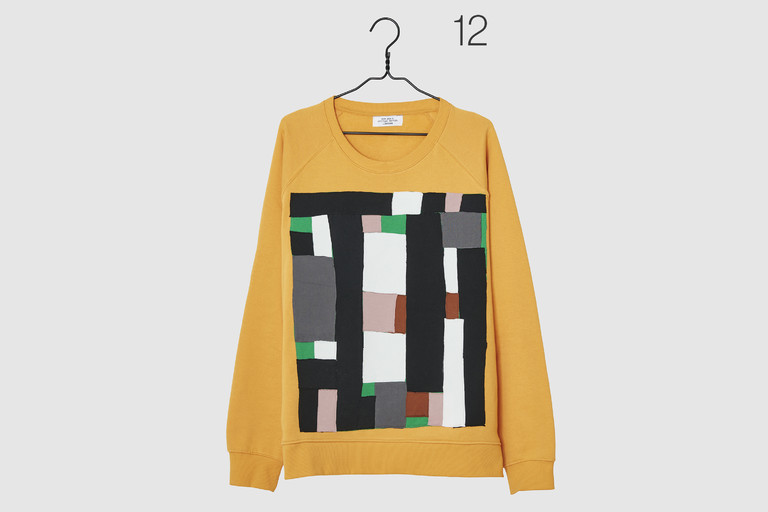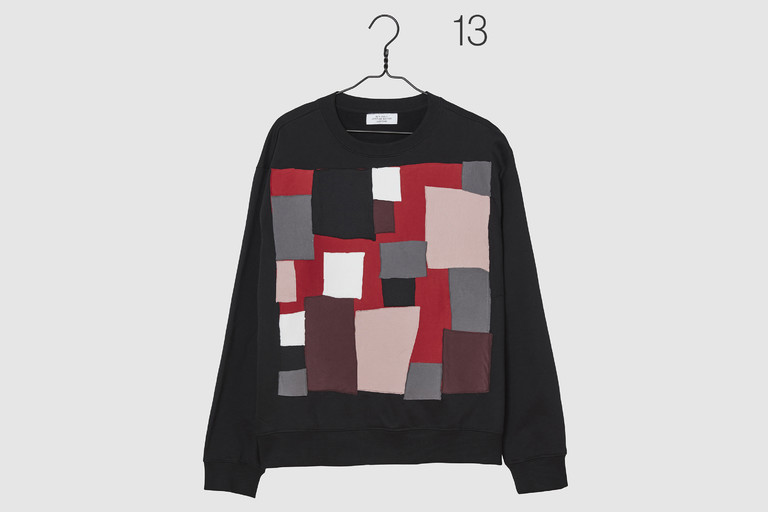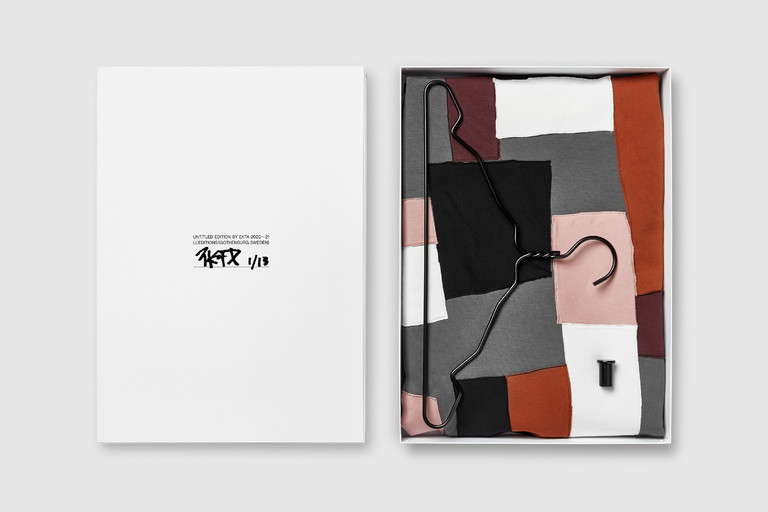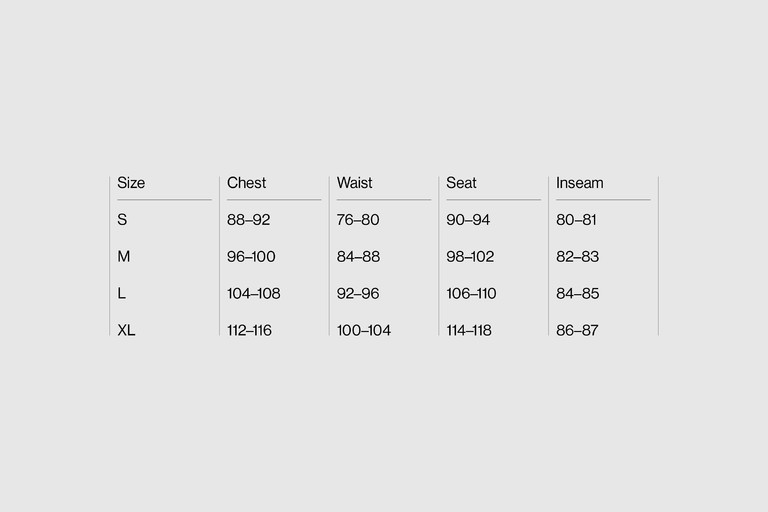 Edition
Untitled Edition by EKTA
Untitled Edition is a collection of 13 unique textile collages on sweatshirts, made by the artist Ekta. Each piece is a wearable artwork, hand-sewn by the artist in a process where he builds the composition bit by bit, until it feels just right. Rather than glueing pieces of Jersey fabric to the garment, each layer is sewn onto it in order to eliminate the possibility of removing parts; forcing the artist to constantly move forward. The result of this highly time consuming process is a suite of multilayered textile collages, which can just as well be installed on a wall as worn.
Each piece come in a bespoke, stamped and signed box made out of archival passepartout paper. Also included is an elegant, sturdy wire hanger in black aluminum and a wall hanger, for installing the work.
Each composition is handmade and unique, and therefore only offered in the listed size.
PLEASE NOTE: All sales are final and no returns will be accepted.
Size guide last image in slideshow.
biography
Daniel Götesson (1978), known as EKTA, is a Swedish artist, currently based in Gothenburg. His works have been exhibited all over Europe and his murals can be found across the continent in countries such as Croatia, Poland and England. Amongst other projects, Götesson has recently worked on several public art commissions of varying scale for various municipalities in Sweden. In 2013, he received the one year working grant from Konstnärsnämnden and in 2016 he received the Byggnads Kulturstipendium. He is represented by Galleri Thomassen in Gothenburg and Mini Galerie in Amsterdam.