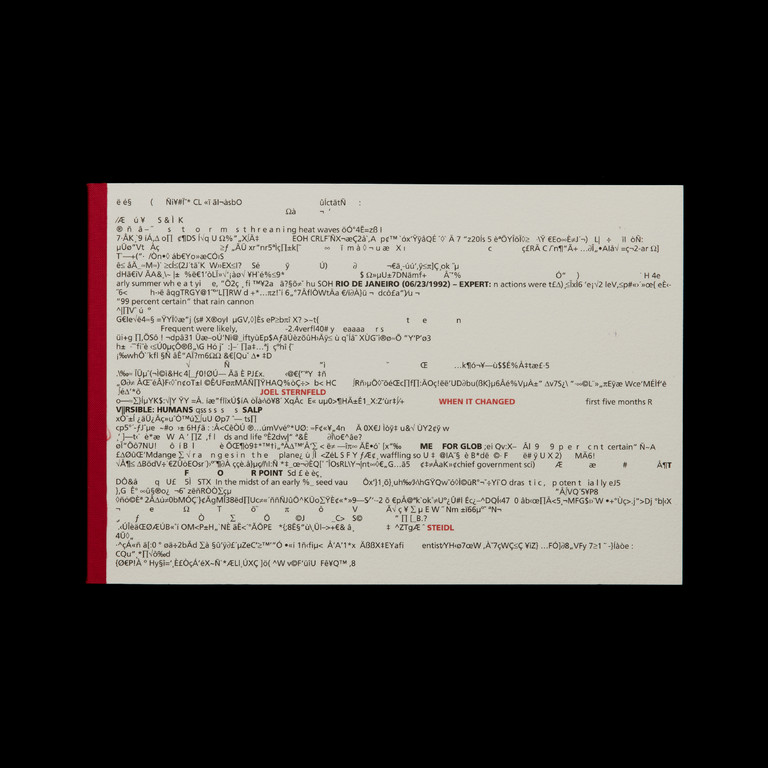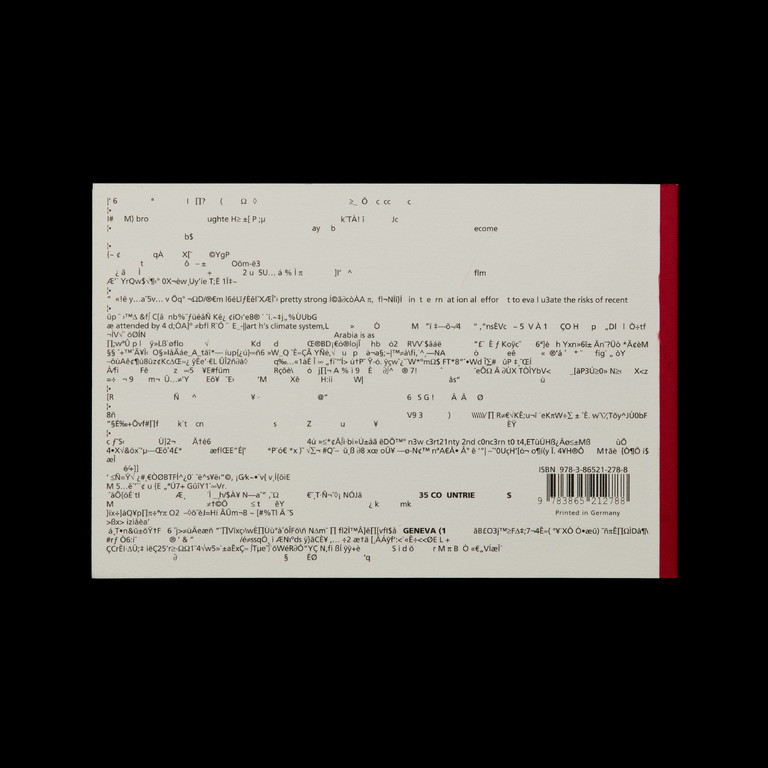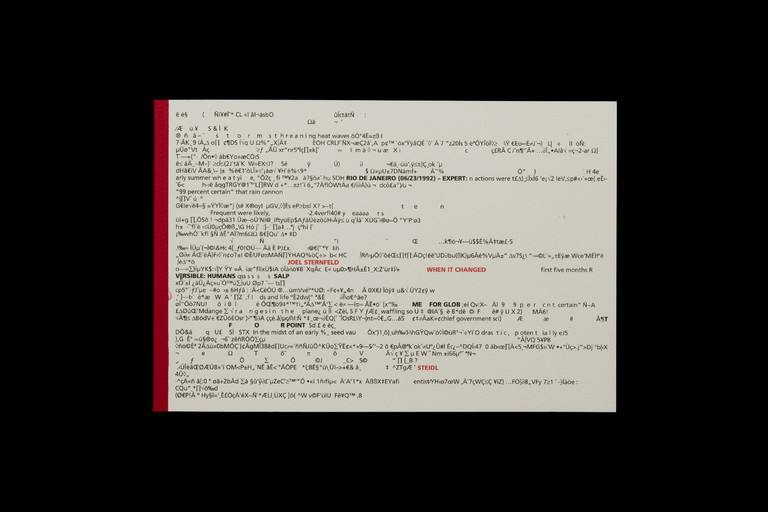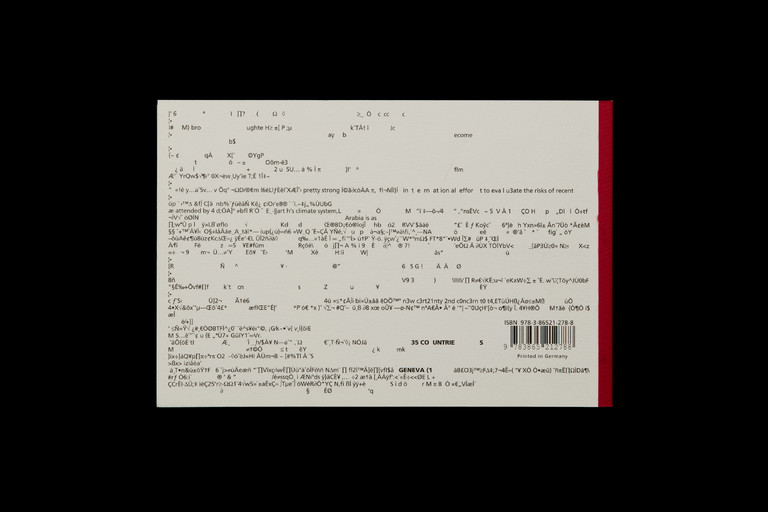 Condition report
Condition as new
"Future generations are going to wonder about us, the inhabitants of the Earth when the climate began to change. If seas are rising and at the same time drinking water is scarce, they are going to want to know what scientific evidence was before us and what we did in response to it. It is difficult to imagine a time in the past without an image, so I went to Montreal in 2005 to photograph the participants in the eleventh United Nations conference on climate change." Joel Sternfeld
The resulting 53 color portraits of participants at the conference form the heart of this book. The mezzo busto close-ups fit within a tradition of portraiture that dates back to the Renaissance but the anxiety on each face seems like something only modernity and the advent of ecological collapse could produce. A text culled from newspapers and journals and presented in the form of wire service transmissions provides a chronology of climate change as it has occurred in the past 20 years – in the thinking and predictions of scientists and climatologists; in the actions of governments and non-governmental organisations, and in the landscape where dramatic and catastrophic events are occurring. By the title When It Changed Sternfeld may be referring to a more hopeful turning point. In the past few years increasing recognition of the danger has led to many positive responses across the globe to confront humanity's greatest challenge. If these efforts are successful then this period will be noted as the historic time when the human-earth relationship changed.
biography
Joel Sternfeld (b. 1944) is an American fine-art color photographer. He is an artist-photographer whose work is concerned with utopic and dystopic possibilities of the American experience.
Ever since the publication of his landmark study, American Prospects in 1987 his work has maintained conceptual and political aspects, while also being steeped in history, art history, landscape theory and attention to seasonal passage. It is a melancholic, spectacular, funny and profound portrait of America. The curator Kevin Moore has claimed that the work embodies the "synthetic culmination of so many photographic styles of the 1970s, incorporating the humor and social perspicacity of street photography with the detached restraint of New Topographics photographs and the pronounced formalism of works by so many late-decade colorists" (Kevin Moore, Starburst: Color Photography in America 1970-1980).