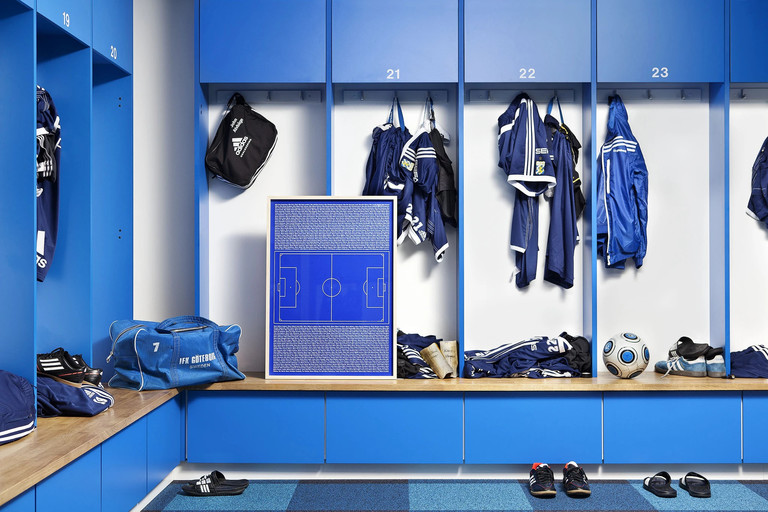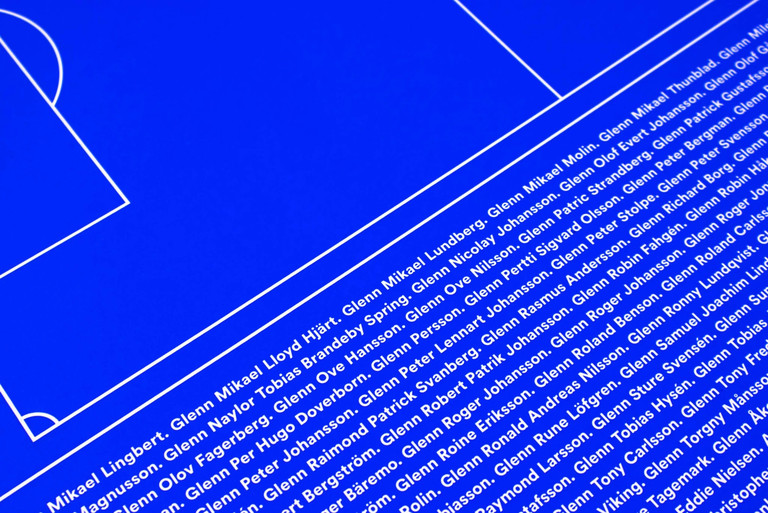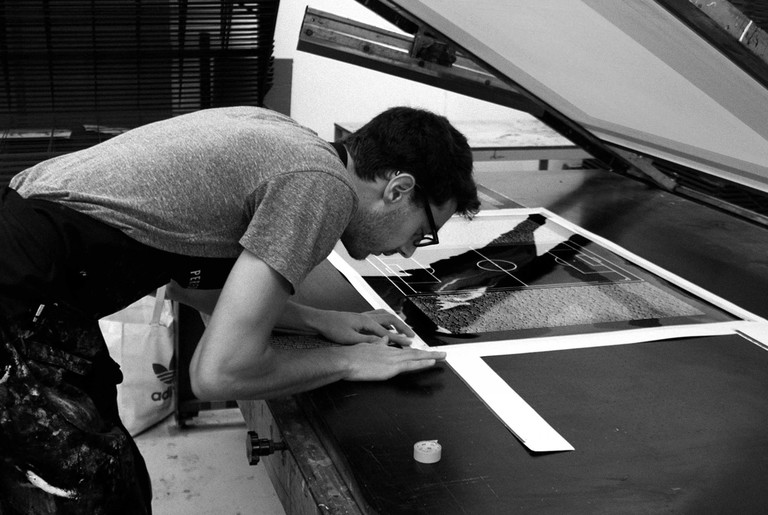 About the artist

Lundgren+Lindqvist is a Sweden based design studio led by founding partners Andreas Friberg Lundgren and Carl-Johan Lindqvist. With an approach that is conceptually driven, the studio has built an international reputation for crafting high quality solutions that are equally compelling to the eyes and the intellect.
Biography Dan Mather
Biography Göteborgstryckeriet
In Gothenburg, Glenn is a very common name. In the early 1980s, the local football team, IFK Göteborg, had no fewer than four players named Glenn, including Glenn Hysén and Glenn Strömberg. 'Alla heter Glenn i Göteborg' (Everyone's called Glenn in Gothenburg) was originally an offensive chant sung by supporters of opposing teams facing IFK Göteborg. However, the chant was soon adopted by the IFK Göteborg supporters.
The Glory Glenn poster, originally designed by Lundgren+Lindqvist for the Glory Glory exhibition in London, is now made available in a limited edition, high quality screen print. The poster includes the name of every Glenn currently living in Gothenburg. The names, collected from the National Registration, have been alphabetically ordered and split into two equal groups which have been placed on opposite sides of the football field – mimicking the supporters on the stands of an actual game. The colour of the poster is blue and white, the official colours of IFK Göteborg – popularly called Blåvitt (Blue & White).
The posters are screen printed in A1 format (594mm × 841mm) by Dan Mather (London) onto premium quality paper* and are available in a limited edition of 100 prints. Each print is stamped and numbered a tergo and come with a certificate of authenticity. The prints are shipped in sturdy, high quality matte black poster tubes.