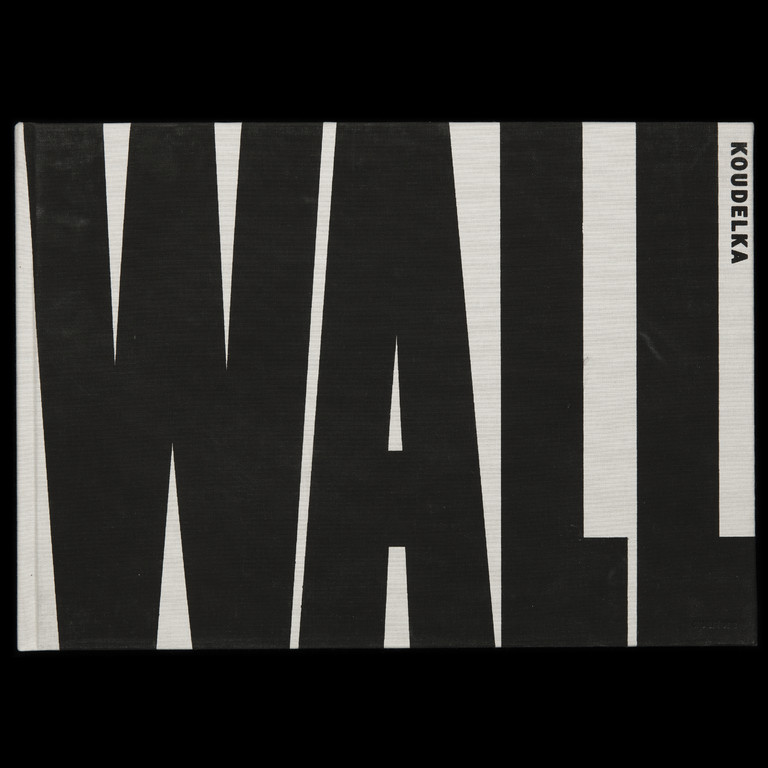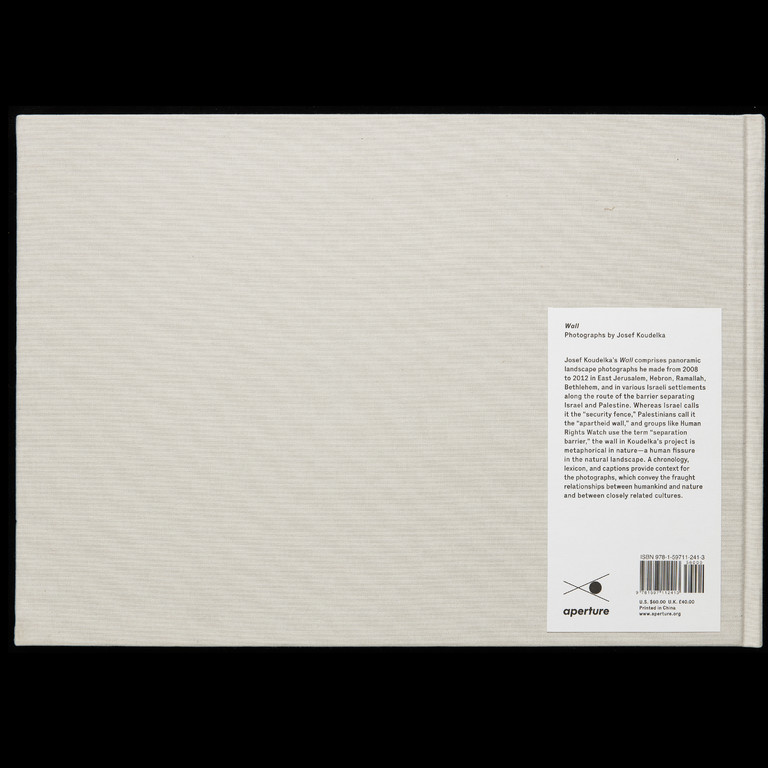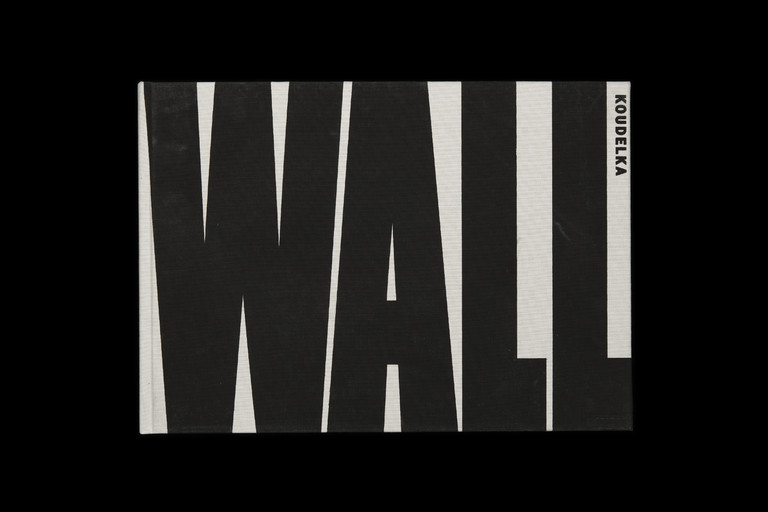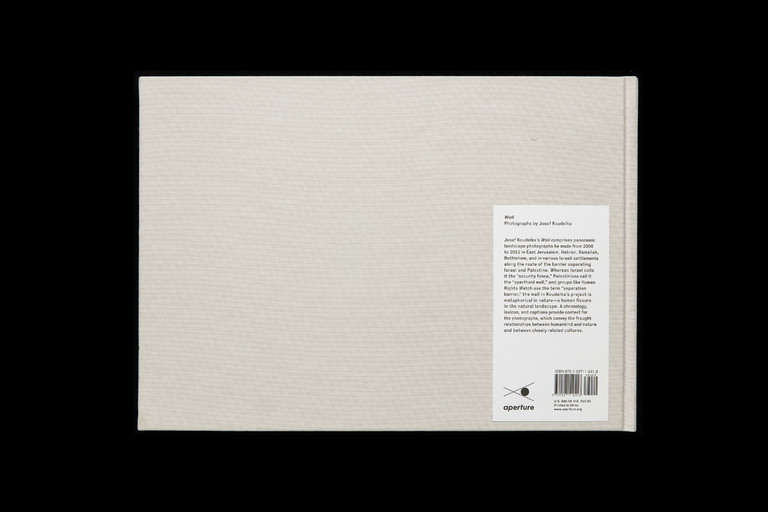 About the artist
Condition report
Condition as new
Josef Koudelka's Wall comprises panoramic landscape photographs he made from 2008 to 2012 in East Jerusalem, Hebron, Ramallah, Bethlehem, and in various Israeli settlements along the route of the barrier separating Israel and Palestine.
Whereas Israel calls it the "security fence," Palestinians call it the "apartheid wall," and groups like Human Rights Watch use the term "separation barrier," the wall in Koudelka's project is metaphorical in nature—focused on it as a human fissure in the natural landscape. Wall conveys the fraught relationships between humankind and nature and between closely related cultures.
A chronology, lexicon, and captions provide context for the photographs. Wall is part of a larger project, This Place, initiated by photographer Frédéric Brenner that explores Israel as place and metaphor through the eyes of twelve internationally acclaimed photographers, who were invited to look beyond dominant political narratives —not to judge, but to question and to reveal.
–
Koudelka witnessed and recorded the military forces of the Warsaw Pact as they invaded Prague and crushed reforms of the so-called Prague Spring. Koudelka's negatives were smuggled out of Prague to the Magnum agency, and published anonymously in The Sunday Times Magazine under the initials P. P. (Prague Photographer) for fear of reprisal to him and his family. Koudelka's pictures of the events became dramatic international symbols. In 1969 the "anonymous Czech photographer" was awarded the Overseas Press Club's Robert Capa Gold Medal for photographs requiring exceptional courage.
With Magnum to recommend him to the British authorities, Koudelka applied for a three-month working visa and fled to England in 1970, where he applied for political asylum and stayed for more than a decade. In 1971 he joined Magnum Photos. He continued to wander around Europe with his camera and little else.
Koudelka has received the Prix Nadar, Grand Prix National de la Photographie, Grand Prix Cartier-Bresson, and Hasselblad Foundation International Award in Photography. His work has been exhibited at the Museum of Modern Art and the International Center of Photography, New York; Hayward Gallery, London; Stedelijk Museum of Modern Art, Amsterdam; and Palais de Tokyo, Paris. A member of Magnum Photos, he is based in Paris.
biography
Josef Koudelka (b. 1938) is a Czech–French photographer. His early work significantly shaped his later photography, and its emphasis on social and cultural rituals as well as death. He soon moved on to a more personal, in depth photographic study of the Gypsies of Slovakia, and later Romania. This work was exhibited in Prague in 1967. Throughout his career, Koudelka has been praised for his ability to capture the presence of the human spirit amidst dark landscapes. Desolation, waste, departure, despair and alienation are common themes in his work. His characters sometimes seem to come out of fairytales. Still, some see hope within his work – the endurance of human endeavor, in spite of its fragility. His later work focuses on the landscape removed of human subjects.