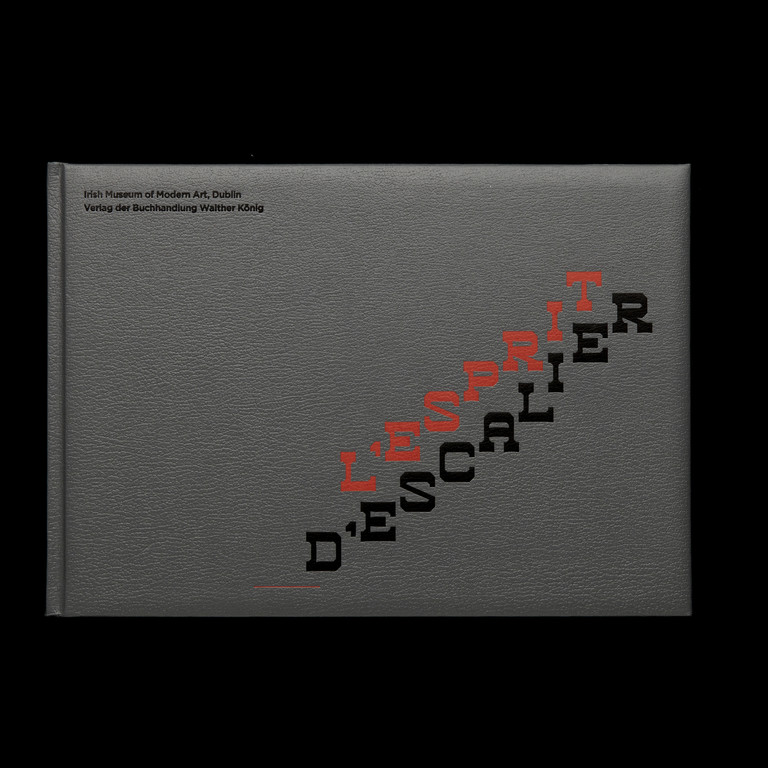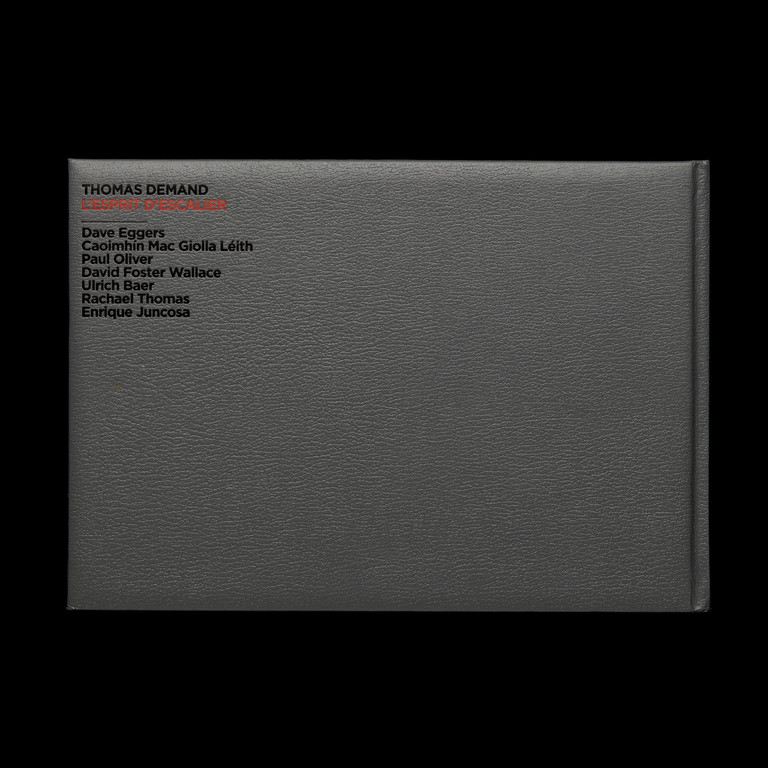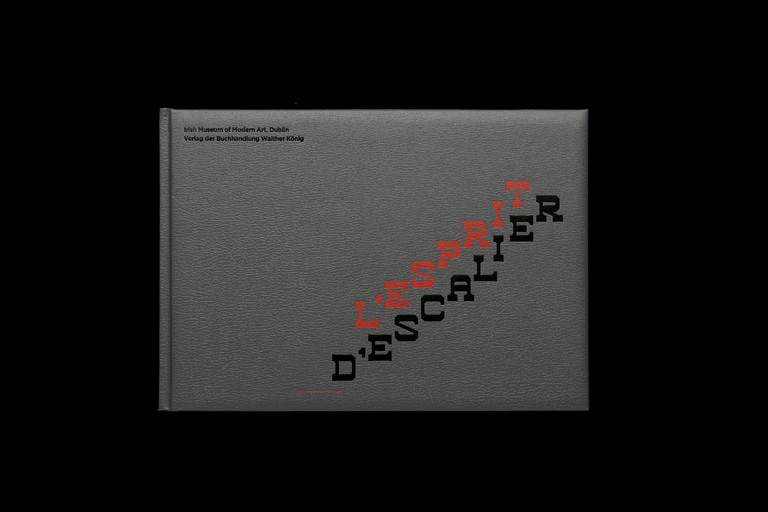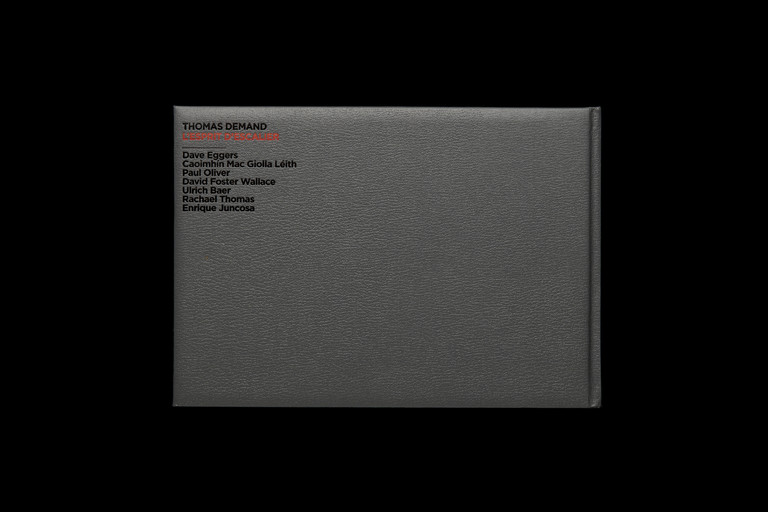 Condition report
Condition as new
Stairs, ladders and lifts are the motifs of Thomas Demand's monograph, L'Esprit d'Escalier. This catalogue, published on the occasion of the exhibition at the Irish Museum of Modern Art in 2007, presents an overview of Thomas Demand's current work in the form of 23 large-size photographs, a film project and an architectural installation specially prepared for the museum. Central themes are stairs, ladders, and lifts.
The title refers to the so-called 'staircase wit', that concise French expression for the chagrin of missed retorts – those hapless comebacks one only ever thinks up belatedly (i.e. when already descending the stairs): "I should've said (fill in blank)!" etc. One of Demand's ironic allusions to his title is a new work titled "Landing," which shows the shards of broken Qing vases on a staircase – a mishap caused by a visitor to The Fitzwilliam Museum Cambridge in January 2006, who stumbled on his shoelaces and crashed into the three eighteenth-century vases, smashing them to pieces.
As ever, Demand combines conceptual rigor and exacting craft in his painstakingly re-created sets, with their eerie edge of artifice. L'Esprit d'Escalier presents an overview of his current work in 23 large photographs, plus a film project and an architectural installation specially prepared for his Irish Museum exhibition. Alongside an excerpt from David Foster Wallace's Girl with Curious Hair, it also includes commissioned writings by Dave Eggers, Paul Oliver, Caoimhín Mac Giolla Leith, Rachael Thomas and Enrique Juncosa.
–
Photographs can seem convincingly real or strangely artificial. The work of German photographer Thomas Demand achieves a disquieting balance between the two. Demand began as a sculptor and took up photography to record his ephemeral paper constructions. In 1993 he turned the tables, henceforth making constructions for the sole purpose of photographing them. Demand begins with a preexisting image culled from the media, usually of a political event, which he translates into a life-size model made of colored paper and cardboard. His handcrafted facsimiles of architectural spaces and natural environments are built in the image of other images. Thus, his photographs are triply removed from the scenes or objects they purport to depict. Once they have been photographed, the models are destroyed. Demand recently began to make 35mm films, setting his cinematic still images in motion. Combining craftsmanship and conceptualism in equal parts, Demand pushes the medium of photography toward uncharted frontiers. His originality has won him recognition as one of the most innovative artists of his generation.
Demand had his first solo exhibition at Tanit Galerie in Munich in 1992. In 2004 the Kunsthaus Bregenz mounted the first comprehensive presentation of Demand's major works from 1994 until 2004. Demand's work later was the subject of mid-career retrospectives at the Museum of Modern Art, New York in 2005 and at the Neue Nationalgalerie in 2009. Other solo exhibitions include Serpentine Gallery (2006), London, the Irish Museum of Modern Art, Dublin, the Fondazione Prada, Venice (both 2007), and the Fondation Cartier pour l'Art Contemporain, Paris (2001).
biography
Thomas Cyrill Demand (b.1964) is a German sculptor and photographer. He currently lives and works in Berlin and Los Angeles, and teaches at the University of Fine Arts, Hamburg.